In addition to its impressive durability, the double thickness of Duplo by Colorker allows for multiple laying options, making it a versatile all-rounder. Discover its possibilities!
Are you getting your terrace ready for the warmer weather? As part of its terrace flooring range, Colorker proposes its Duplo outdoor solution. A double-thickness format that combines the advantages of the 20 mm thickness with the technical properties of high-end porcelain.
What does Duplo consist of?
Duplo has taken some of Colorker's most successful collections and increased their thickness to accommodate them to the most demanding spaces. In addition to the extra thickness making it impervious to wear and tear, Duplo offers further technical and mechanical characteristics – such as higher durability and anti-slip properties (R11/C/Class 3), among others, without compromising on a surface that is highly pleasant to the touch.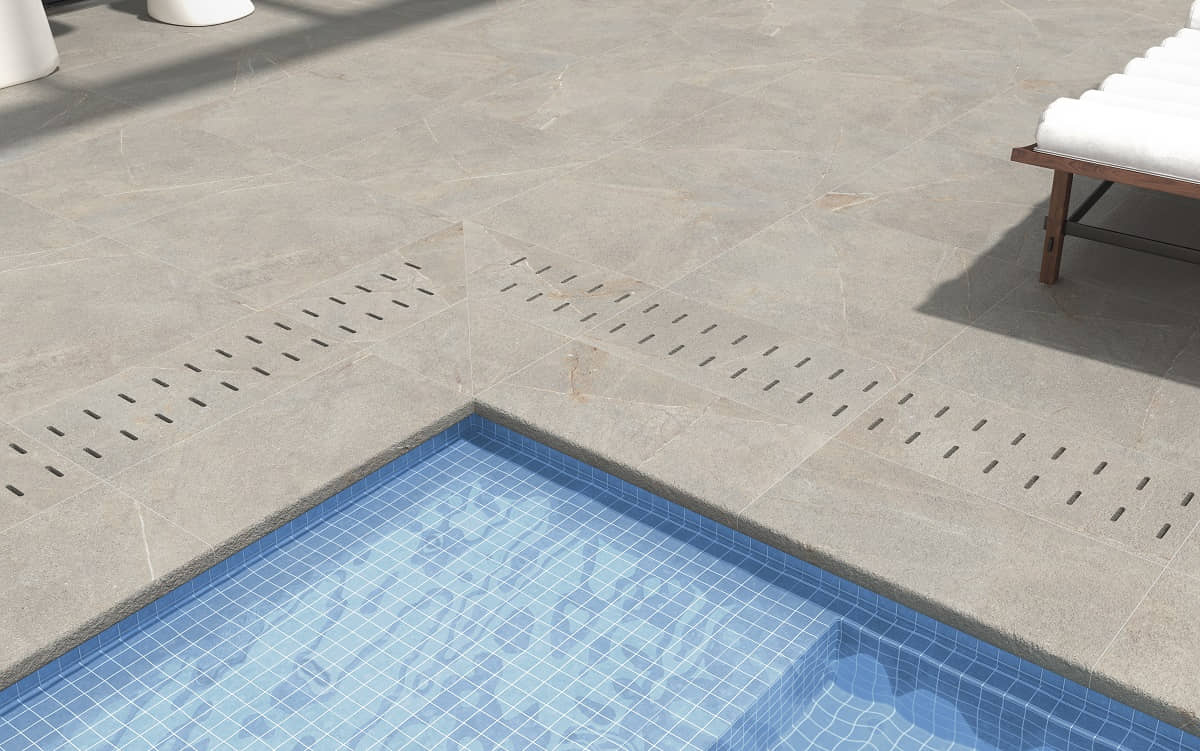 Due to its double thickness, Duplo is ideal for swimming pool environments. Madison Bone, 60x60
Duplo, a heavy duty paving ideal for any space
Thanks to its versatility and durability, Duplo by Colorker can be laid on a variety of surfaces; furthermore, it fully adapts to all types of public and private settings. In fact, it can perfectly be installed in high-traffic commercial spaces with heavy exposure to continuous wear and tear, unfolding its full potential. Thanks to its excellent properties, Duplo also offers a wide range of aesthetic possibilities, enabling architects and designers to experiment with the 20 mm thickness to design anything from the most sophisticated gardens to the safest and most natural swimming pools.
Thanks to its hyperrealistic aesthetics inspired in natural materials, with Duplo you can create harmony between your indoor and outdoor spaces.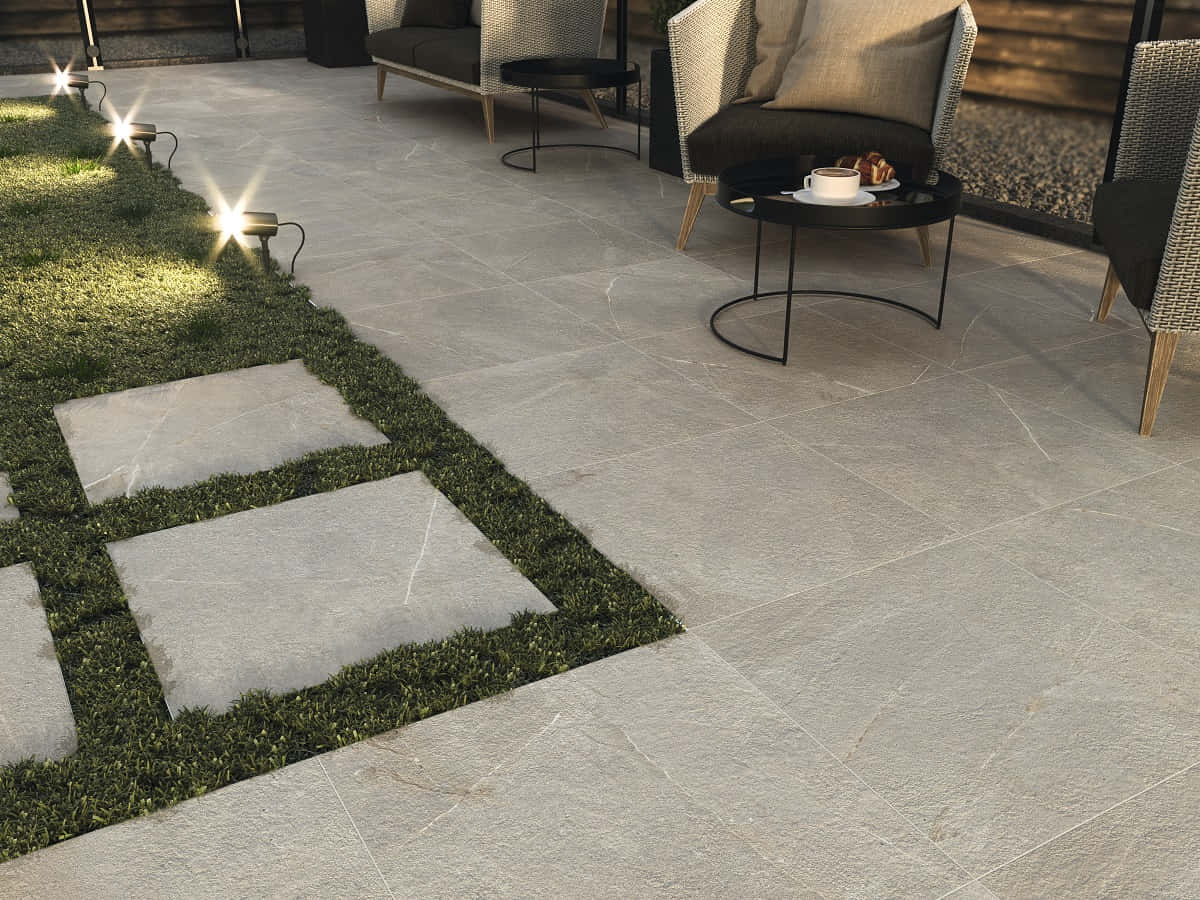 Duplo is an all-terrain option, as it can be laid on 5 different surfaces: grass, sand, gravel, plots or cement. Madison Bone 60x60 Series.
A universe of colours
Duplo offers endless possibilities for creating projects thanks to its wide range of colours and effects. More than 30 faux stone, wood and cement tile series are available in the Colorker catalogue to help you bring all the projects you have in mind to life with passion. In the recently launched series, you can find collections such as Hamilton or Horizon, along with old favourites, to make Duplo the most attractive option for terraces, pools and outdoor areas.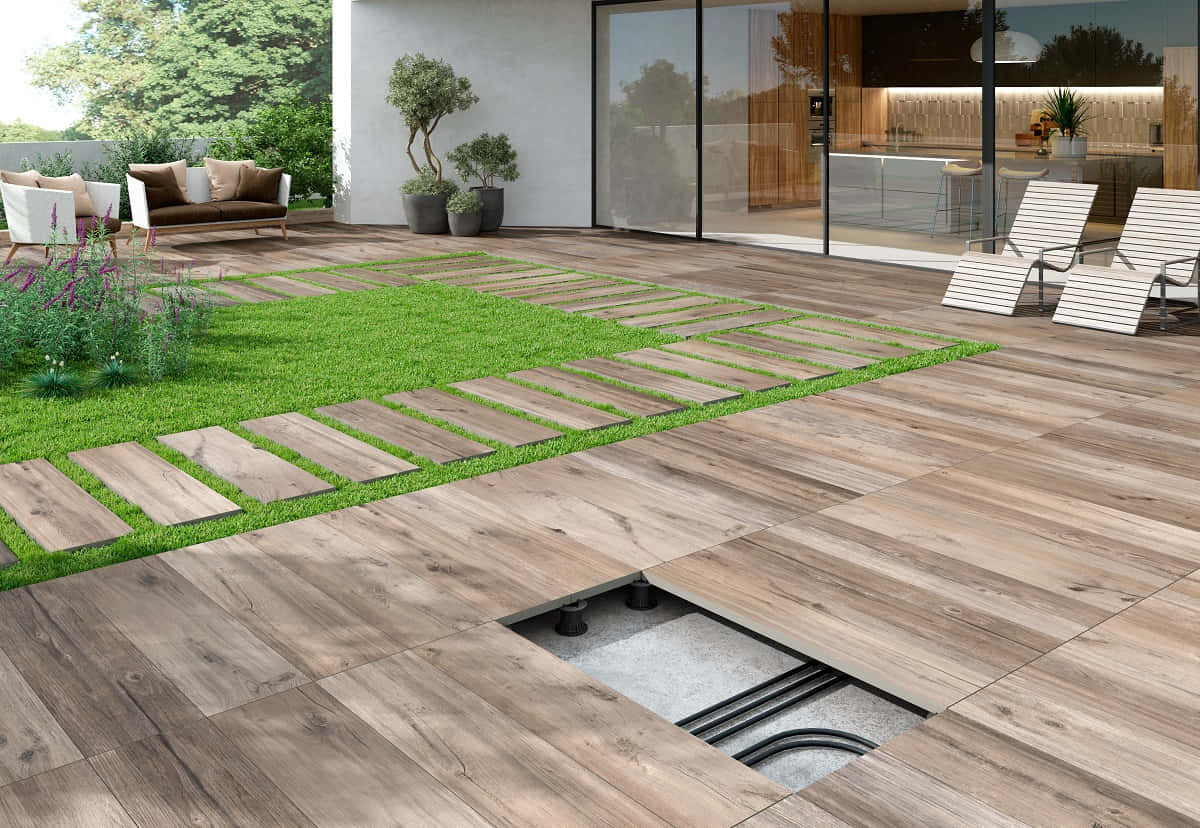 New Hamilton Ash Duplo GRIP+ 30x120R Collection. Natural and warm, ideal for terraces.
➻ Would you like to learn more about Duplo? To discover all the collections available withDuplo, its technical features and ideas, and all installation tips, download the catalogue for the range.