ZYX presents the new way of looking at and understanding ceramic tiles. A journey to the perfection of nature captured and reinterpreted from the artist's viewpoint. The collection comprises two formats: square (15×15) and hexagonal (20×23); and six coordinated washbasins that represent the brand's major revelation for 2021-2022.
After the launch of Gatsby in 2019, Zyx has waited until this year's Cersaie to launch its new ceramics collection: Matter. Like a fine wine, the Zyx team has shaped and matured the idea to create a series that is truly differential in the market and that condenses the latest interior design trends into a single proposal. The result of this in-depth study is a collection in two formats: 15x15 and hexagonal 20x23, which stands out for its exceptional material effects - from the Latin Matter.
Based on nature as interpreted and improved by the artist's hand, the collection includes five colours and three motifs: Canvas Blue, Red and Green, which simulate a beach from a bird's-eye view. So Matter shows the observer new ways and perspectives of how nature can be viewed and interpreted from the point of view of the artist, whose objective is always to seek beauty. Following its 'No Limits. No rules' philosophy, this is exactly what Zyx wants; to encourage professionals (artists) to "seek beauty" and create their own projects with a collection that breaks the established limits with pieces that are 100% combinable with each other.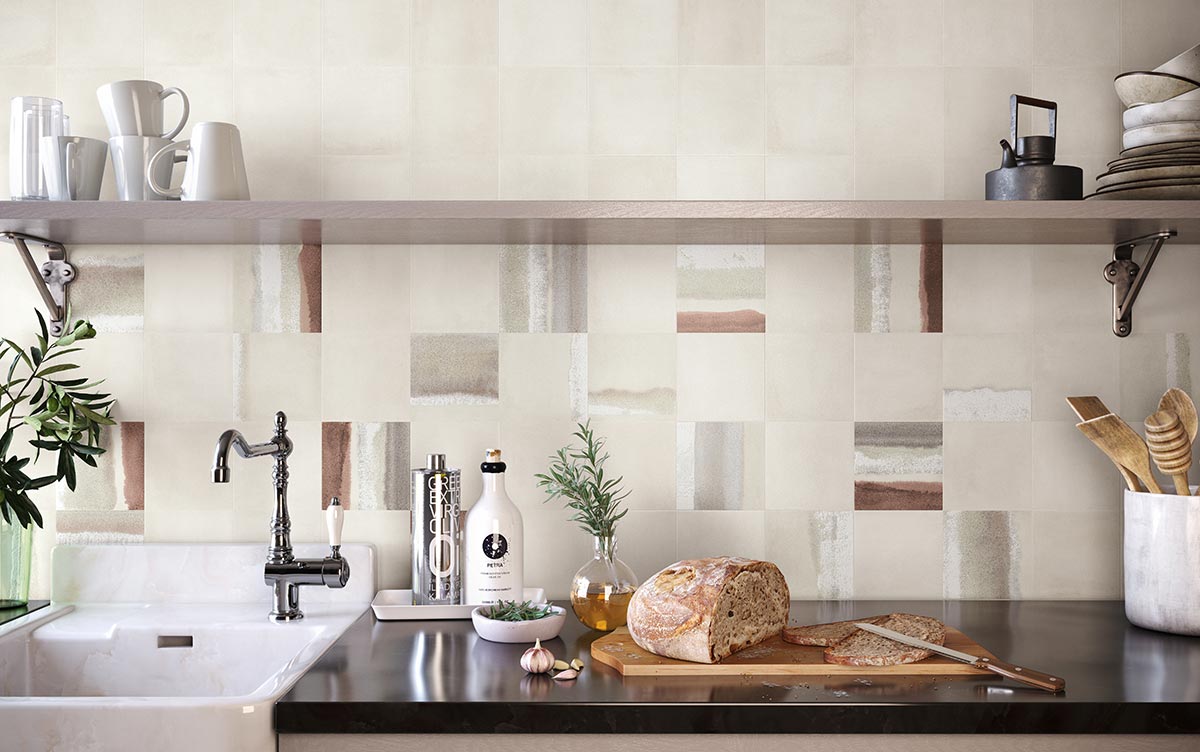 Matter Bone 15x15, Canvas Bone-Red 15x15
The boom in craftsmanship, handmade and perfectly imperfect finishes which are deemed to provide added value as a result of their reverence to traditional ceramics, have brought us directly into the artist's den in order to create, through loose and random strokes and brushstrokes, a collection that raises nature to its utmost beauty.
Matter's major revelation is its new line of washbasins. This is a fresh concept of unique artwork in which each washbasin has been individually shaped and painted by artisans, blending with and contrasting with ceramics to create the perfect mix and match.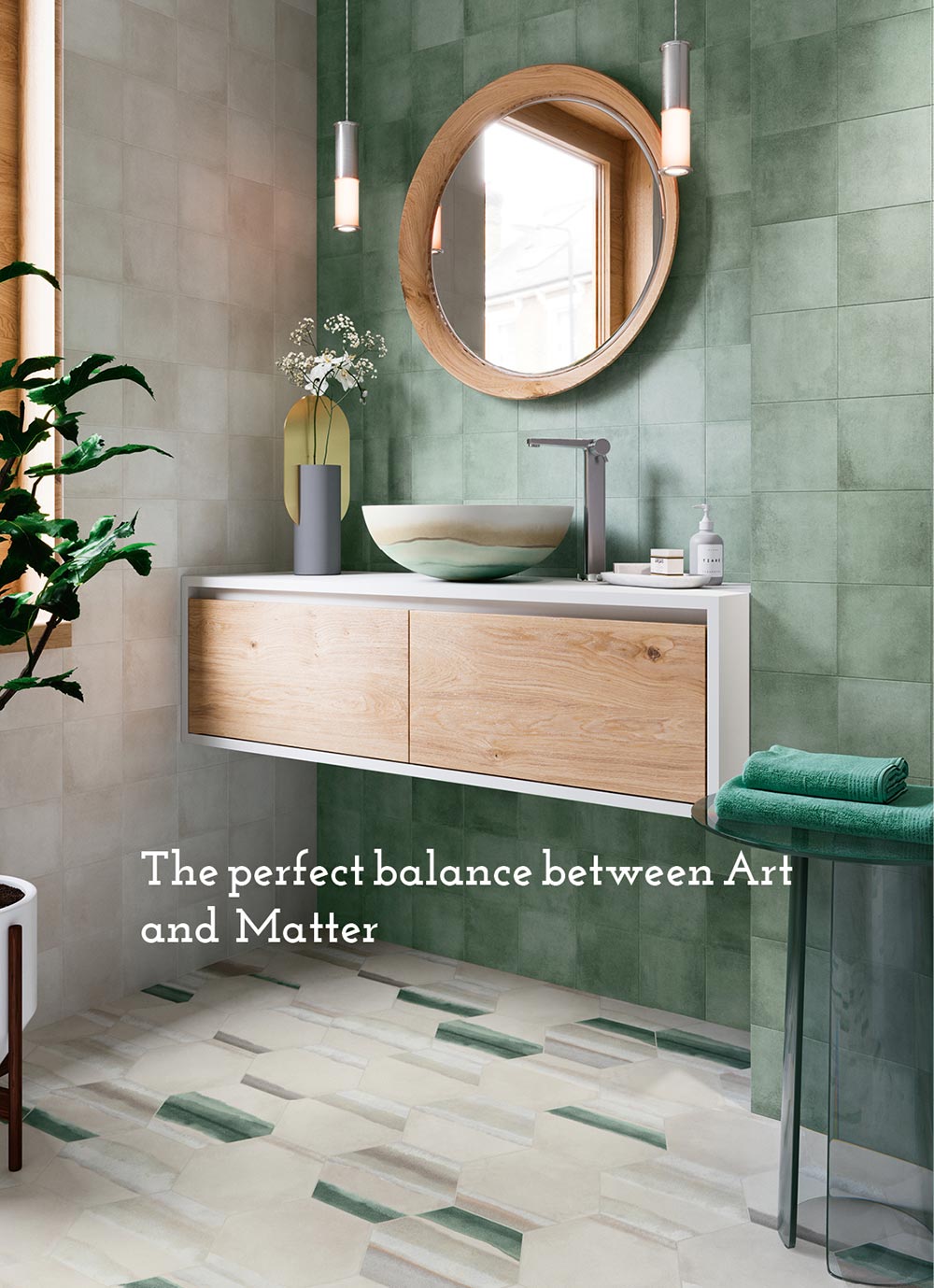 Matter Green 15x15, Matter Bone 15x15, Canvas Bone-Green 20x23, Canvas Green washbasin, 40x15
Matter inspiration
Nature is the origin. Perfection. For that reason, throughout history, artists have dedicated themselves to painting nature on their canvases as the basis of ART.
Matter puts himself in the shoes of the artist to show what nature would be captured, reinterpreted and improved from his point of view, like a vision as primitive as it is sharp and discerning that appears in your mind right before taking on a blank canvas and starting to paint.
As is the case in all forms of art, Matter has taken into account all aspects that influence human subjectivity in order to express its creativity and language: knowledge, culture, experiences, family, the pictorial technique… both in terms of the creator –the artist– and the viewer. It has also taken into account perspective and its ability to transfigure perception. This has resulted in a handcrafted and chameleon-like collection, whose material effects and a colour scheme carry us to a highly personal and unique view of nature's most beautiful scenes.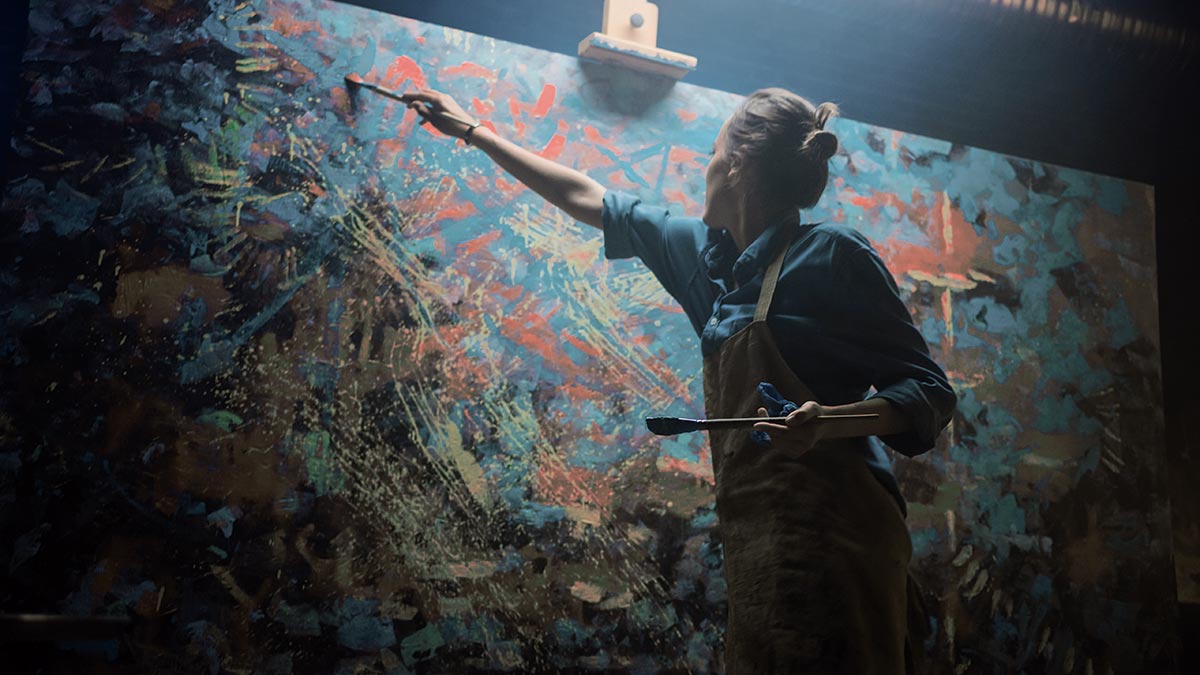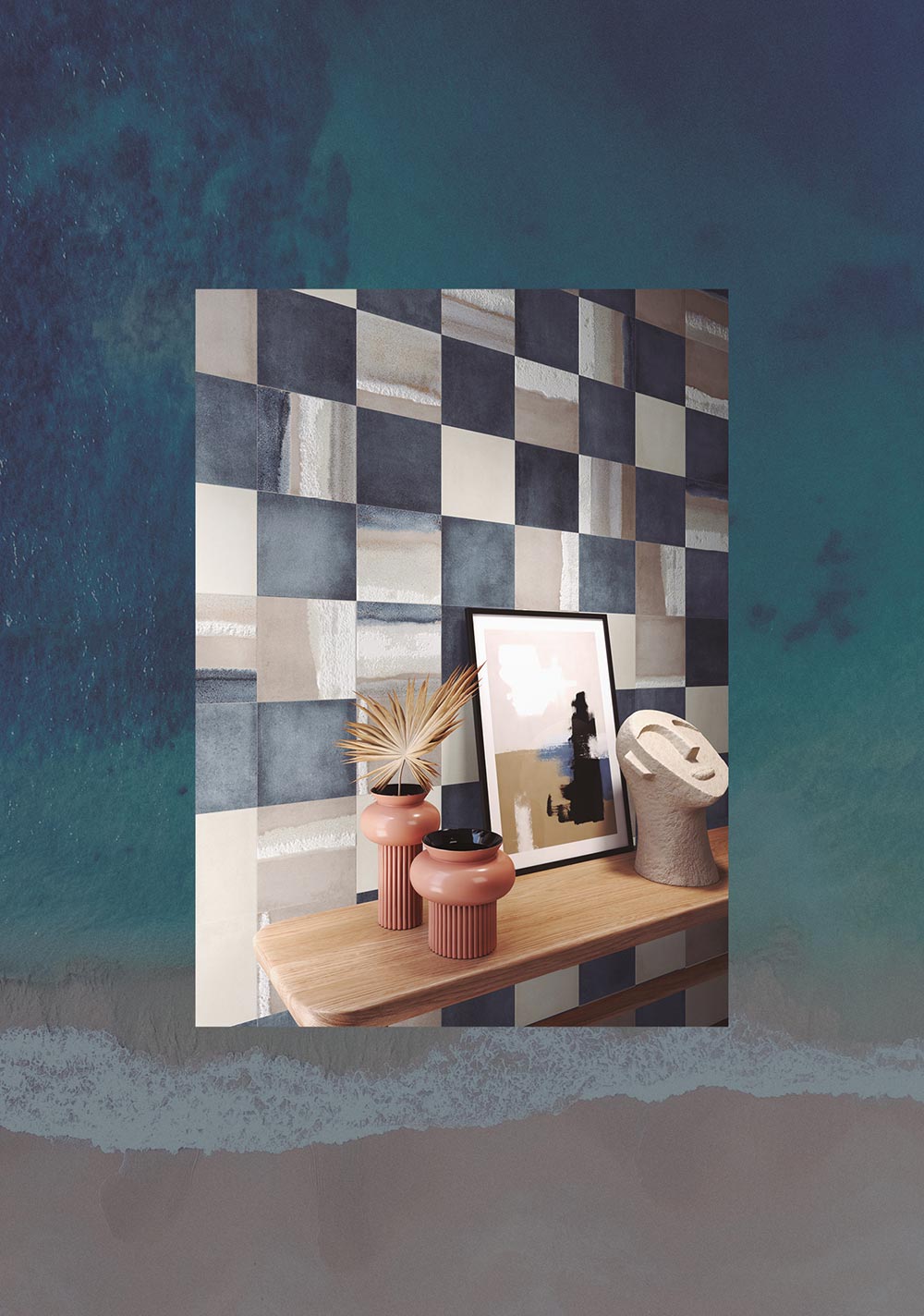 Nature mixes shapes and colors to show us the perfection and beauty. Canvas, inspired by beaches and sunsets from a new perspective. Matter Bone, 15x15, Matter Bone, 15x15, Canvas Taupe-Blue, 15x15.
Matter also draws inspiration from the work of history's great painters taking reference from their aesthetics in the way it captures reality. Water and sand mingle and blend on canvases with a warm embrace to achieve beauty.
Matter: the shape
Matter combines two very versatile formats (square, 15x15; and hexagonal 20x23) with highly material finishes. These effects have never before been achieved and are the result of various digital injection techniques and glue with grit to lend added volume to designs.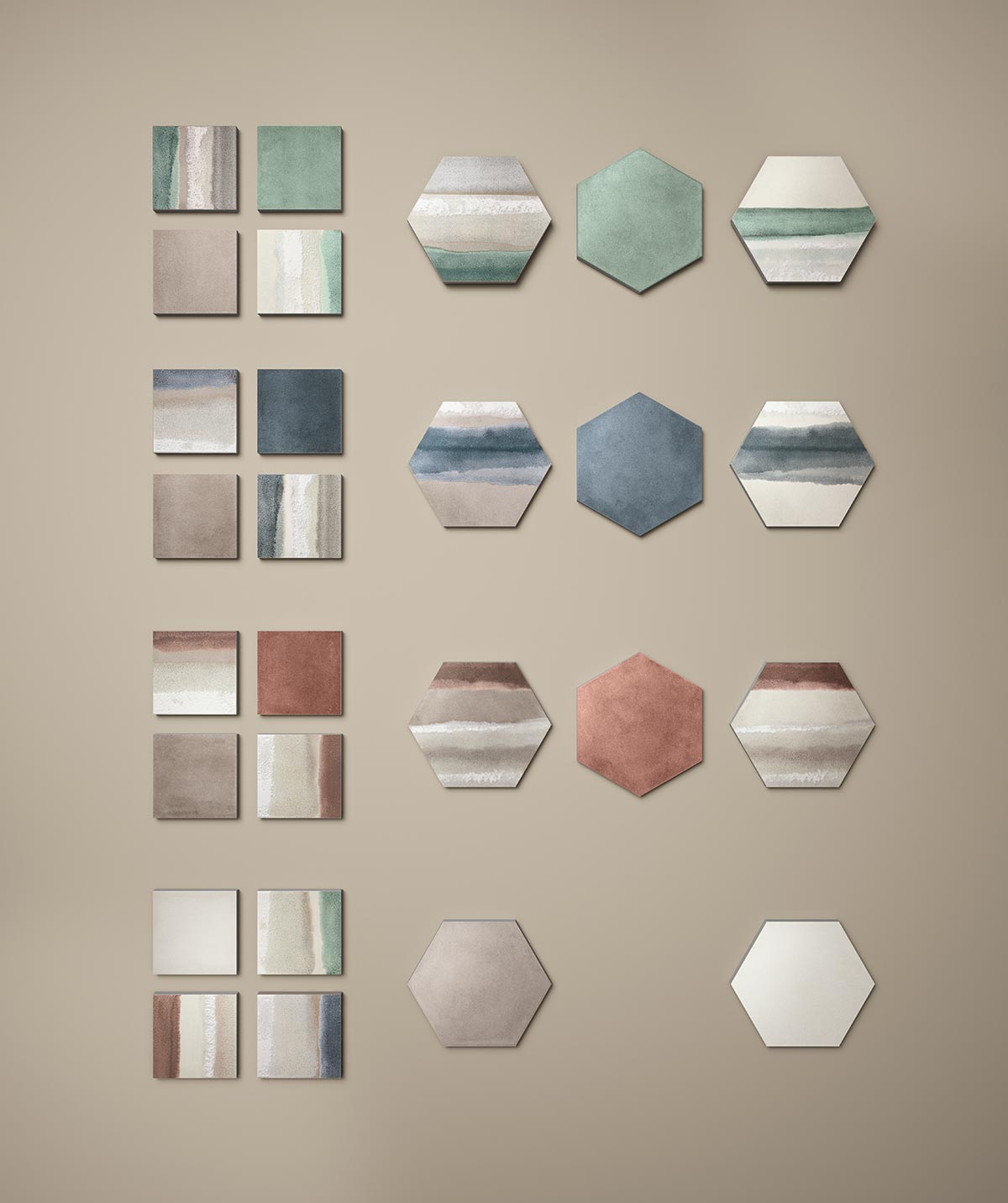 Moodboard Matter.
Matter: the colors
Bone symbolises the freshness of fog and dawn. Green denotes the Northern Lights of Lapland. Canvas Blue is a bird's eye view. A warm embrace between sea and land.
We engage the most beautiful scenes settings that nature offers us to inspire each of the shades of Matter. Like an artist who, in view of the perfection of a landscape, resolves to make that split second eternal through their work. A variety of 5 combinable shades, with 3 designs and 6 hand-painted coordinated washbasins, making each piece unique in the world.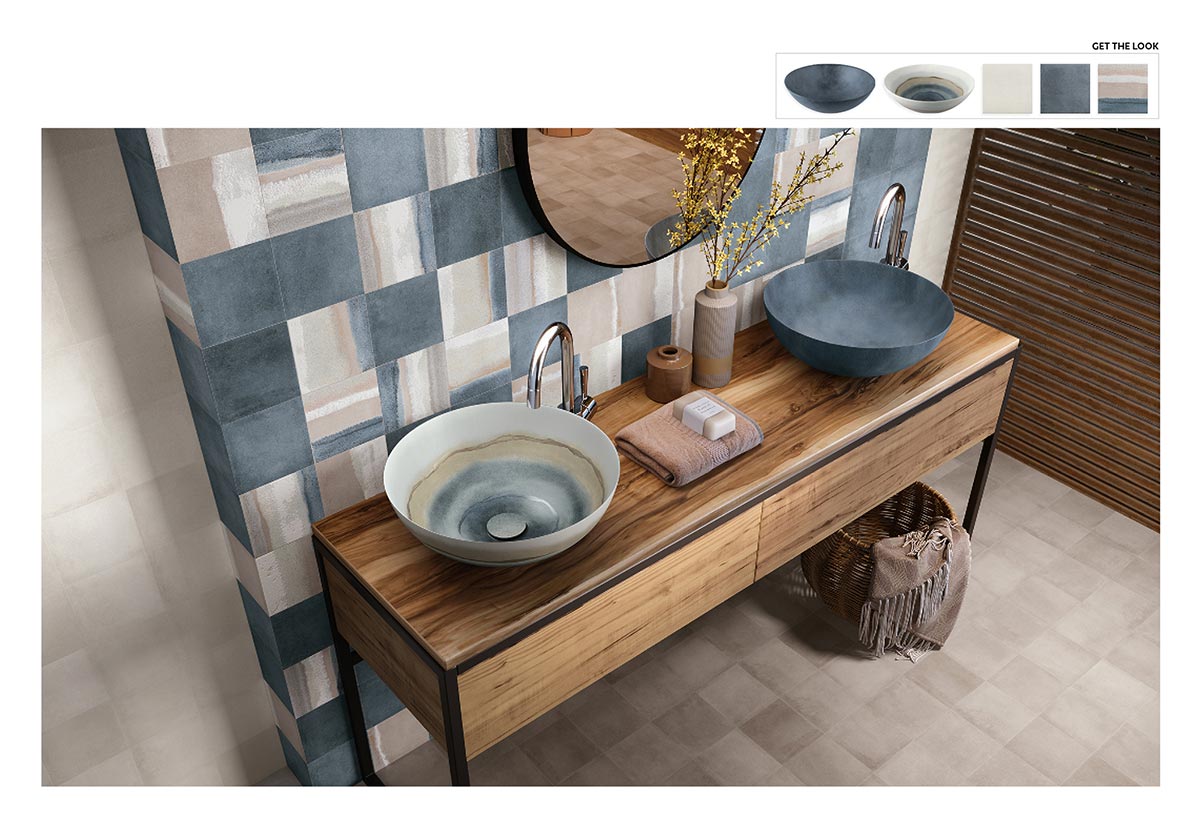 Get the look baño con Matter: Matter Bone 15x15, Matter Blue 15x15, Matter Taupe 15x15, Canvas Taupe-Blue 15x15, Lavabo Canvas Blue 40x15, Matter Blue washbasin, 40x15.
Matter: a new way of perceiving the world. Your own way
Like all ZYX collections, our latest genius was crafted with a clear goal: to become an essential tool for creativity. We want to help interior designers and architects express their own approach to space through colours, geometries, arrangement methods, etc. in order to transform their projects into true works of art.
#YourPerceptionMatters
Matter can be installed by choosing one colour as a base, combining the different bases or mixing smooth pieces with motifs, thus creating a completely customised "canvas" for each project. Let's mix&match!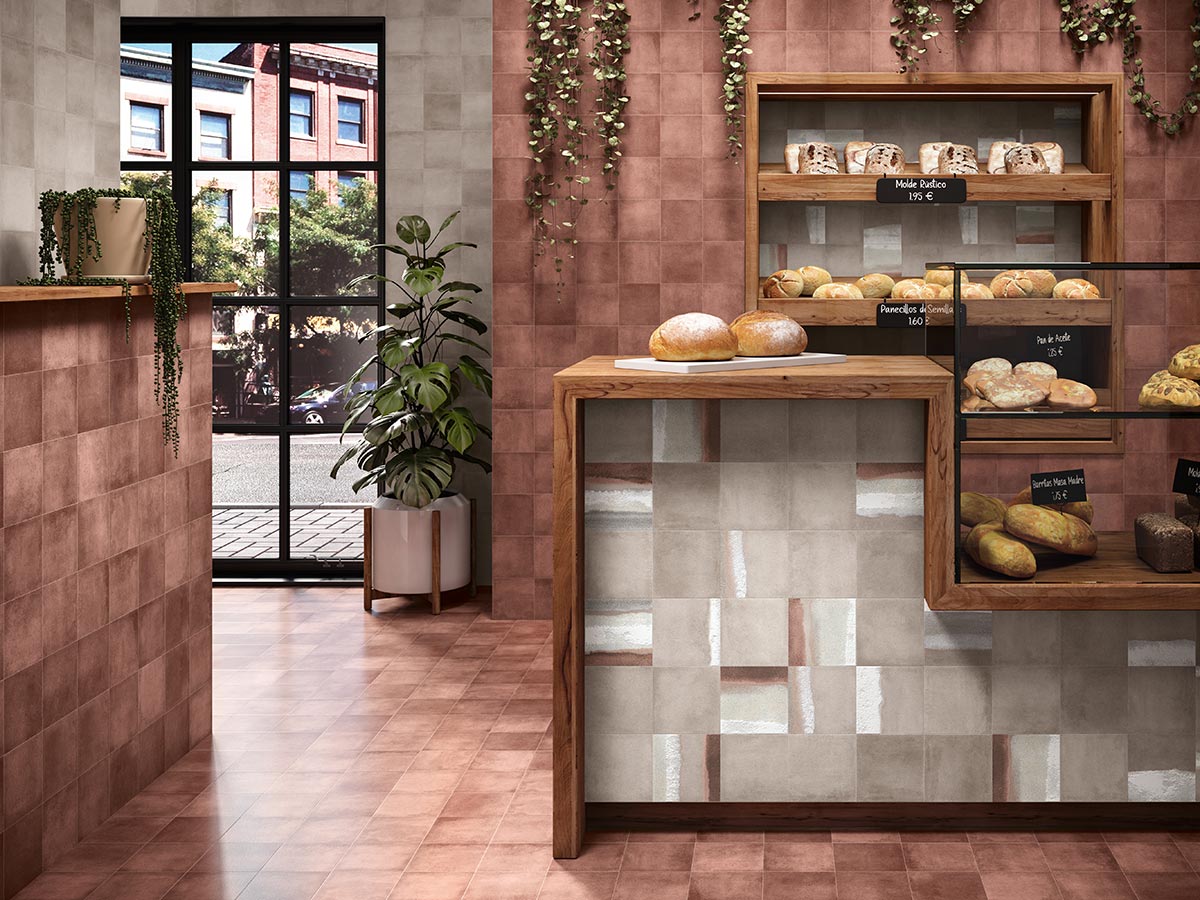 Matter Red 15x15, Matter Taupe 15x15, Canvas Taupe-Red 15x15
New washbasin collection: a handmade work of art
ZYX rediscovers the most purely strict sense of Atelier with a new component that redrafts the brand promise with added value. This is an exclusive and iconic piece that perfectly complements the Matter range and endorses its sculptural and handcrafted nature. Each washbasin in the Matter collection has been individually crafted by an artisan, so no two pieces are alike. Details and imperfections that aggrandise interior design, making it contemporary artwork.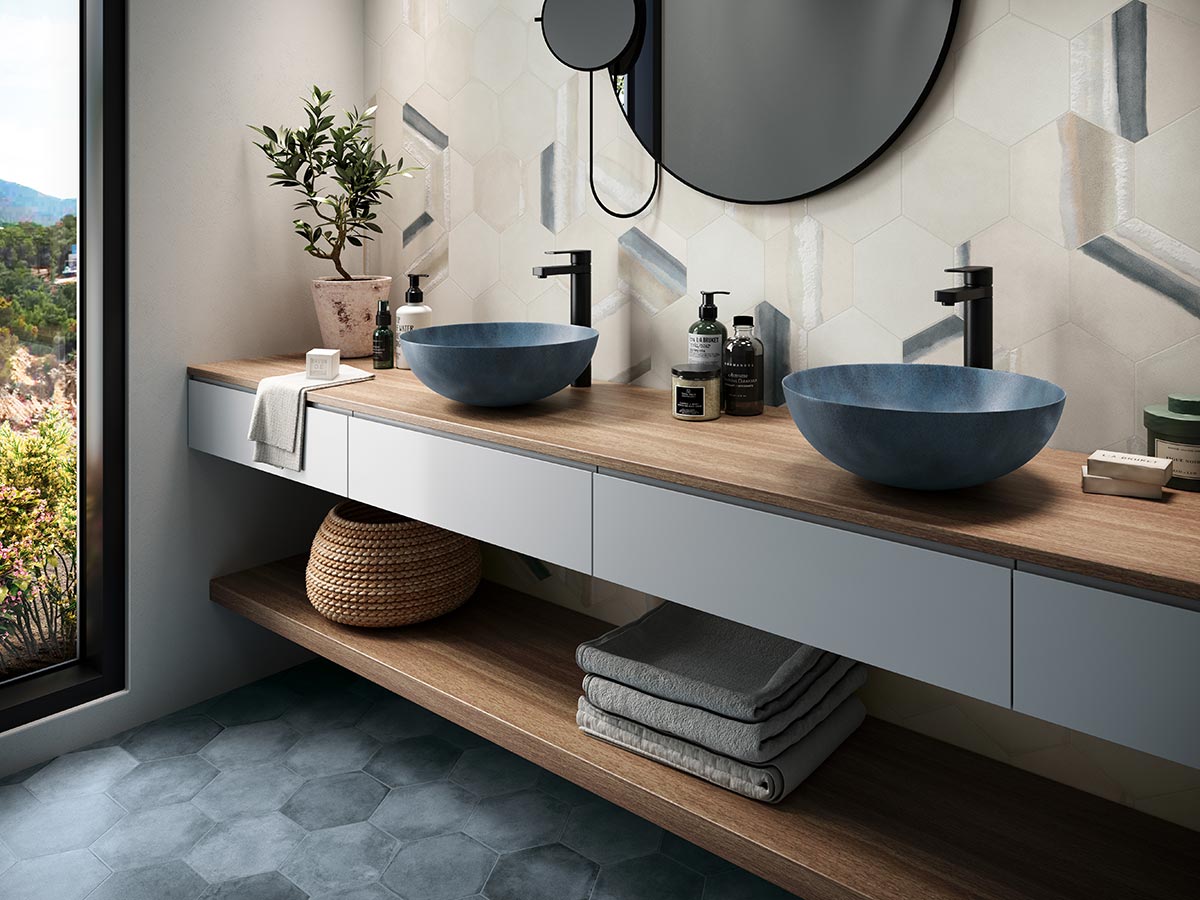 Matter Blue 20x23, Matter Bone 20x23, Canvas Bone Blue, 20x23, Matter Blue washbasin 40x15.
Each Matter washbasin has been moulded and painted by hand by Spanish artisan workshops. A handcrafted hallmark that leaves a stamp of experience and personality.
Exotic Bali vs. Mediterranean Greece. Travel to paradise
Did you know the entire Matter series adheres to all the safety guarantees for swimming pools and swimming pool settings? Plain or with a design? You choose.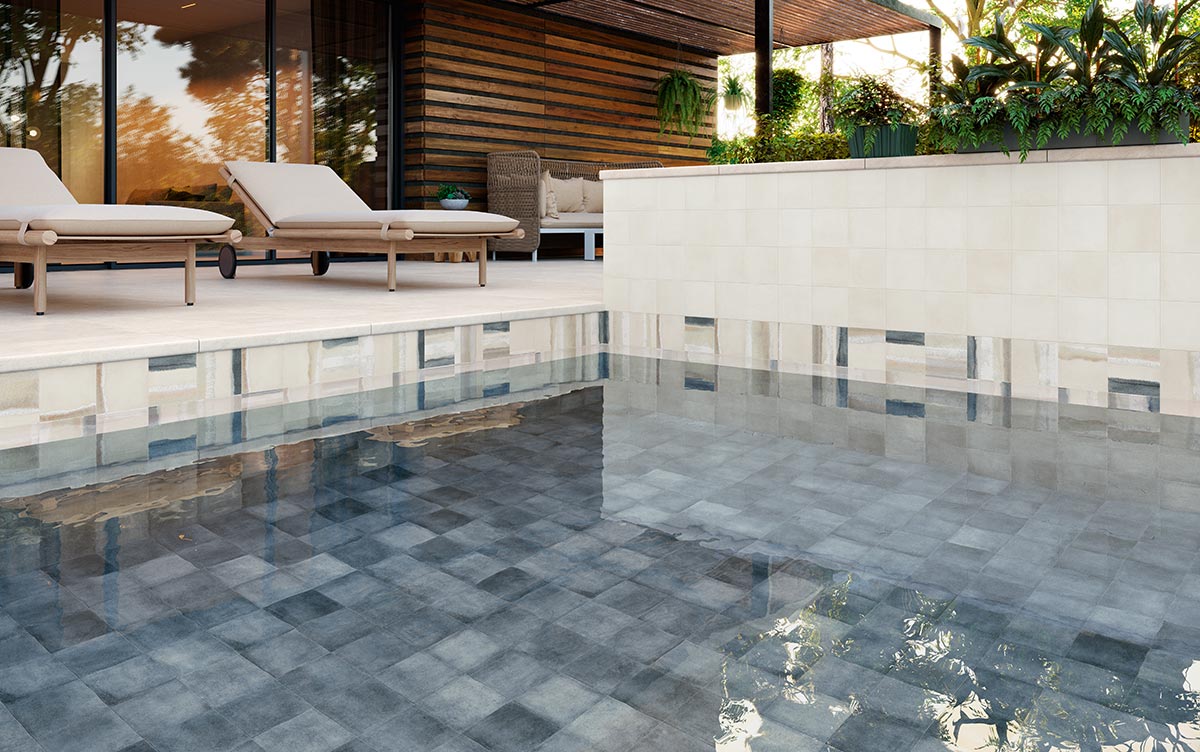 From the nostalgic touches of blue, to the lovers of the tropics, coloured with lush vegetation. Matter proposes swimming pools for all tastes (and colours) with all the safety and anti-slip guarantees. Matter Blue 15x15, Matter Bone 15x15, Canvas Bone-Blue 15x15.
▸▸Do you like to discover all the details about the story behind Matter? ↓ DOWNLOAD the catalogue.
---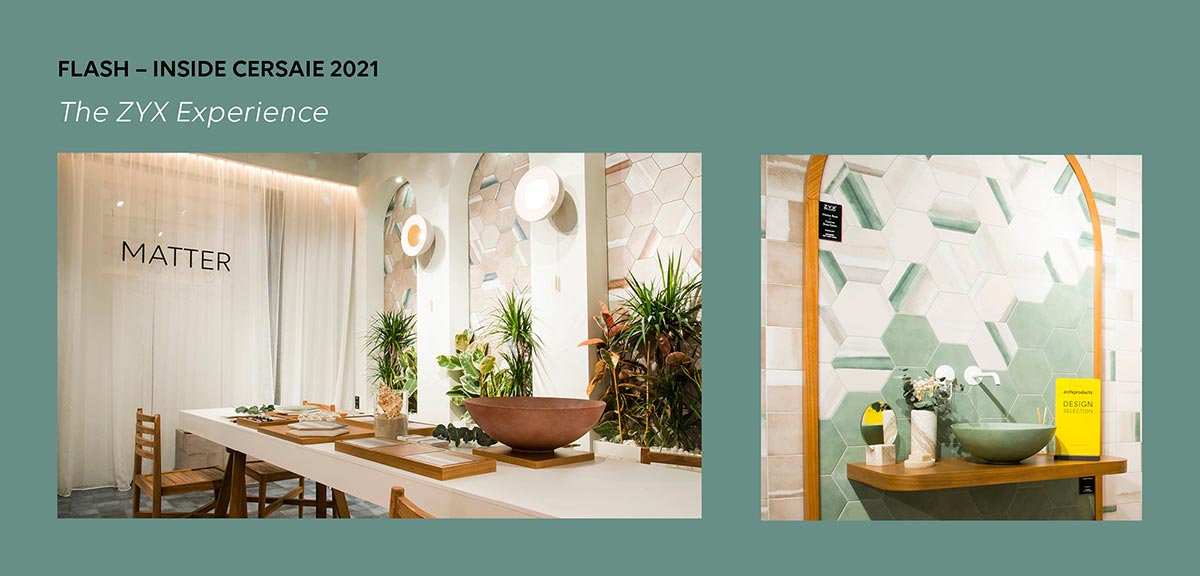 Colorker has created a Matter space exclusively for its Cersaie stand where you can discover the collection and get inside the day-to-day of the craftsperson/creator. A trip to the artist's den that now you can relive if you visit our 360º Virtual Tour.
> Enter and discover our Virtual Tour
The collection was selected by Archiproducts and included in the 'Best Product Selection' list.