Colorker has launched a new modular product which looks just like natural stone. Four formats in the same packaging for an easier sales process and streamlined logistics.
Reflecting its commitment to innovation and technology applied to ceramics, Colorker is adding new finishes and formats to its product catalogue in 2020. Modular Concept is more than just a new product: it's a new layout concept, as it allows different formats to be combined together aesthetically on the same surface.
A modular and versatile product for architects and interior design professionals, offering benefits in terms of sales and logistics. Colorker offers four different Modular Concept formats in the same packaging: 44x66 cm, 44x44 cm, 22x22 cm and 22x44 cm.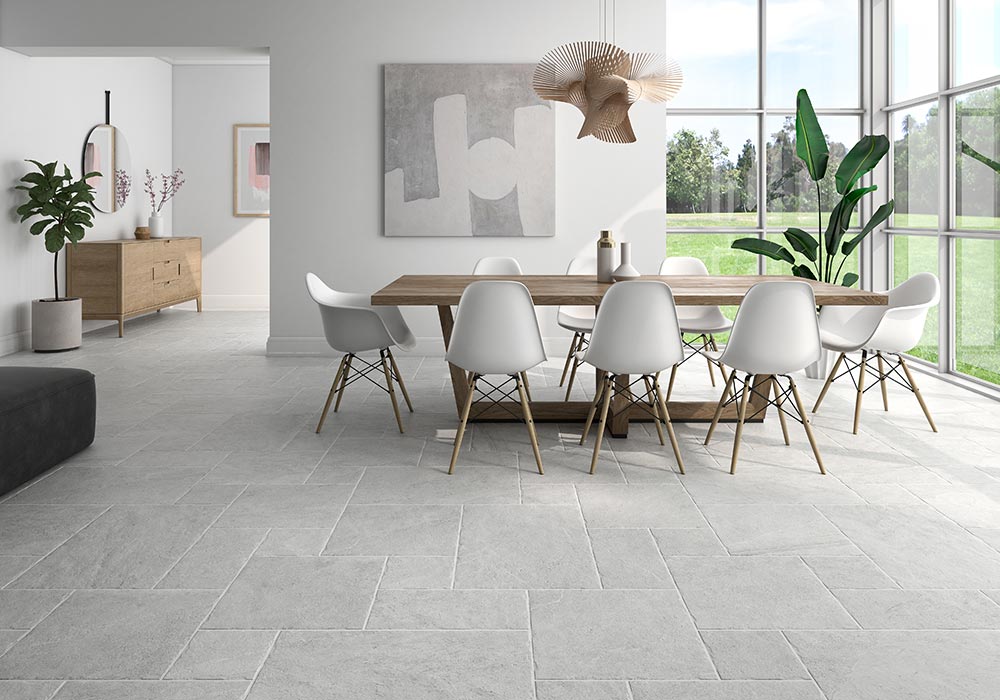 A timeless classic. As natural as stone
These incredibly realistic imitation stone tiles offer various benefits with regards to format and layout. A product range with three different series: Giant, Meribel and Loira.
Giant is an ode to the force of nature. A simple ceramic stone full of character. With a matte finish and subtle texture, this elegant Modular Concept option emulates natural slate, known for its delicate veins. A Colorker product available in three colours: White, Grey and Dark; it can be installed in any space, from the most rustic to the most modern. A modular product with an exquisite design which can be used to create a seamless appearance.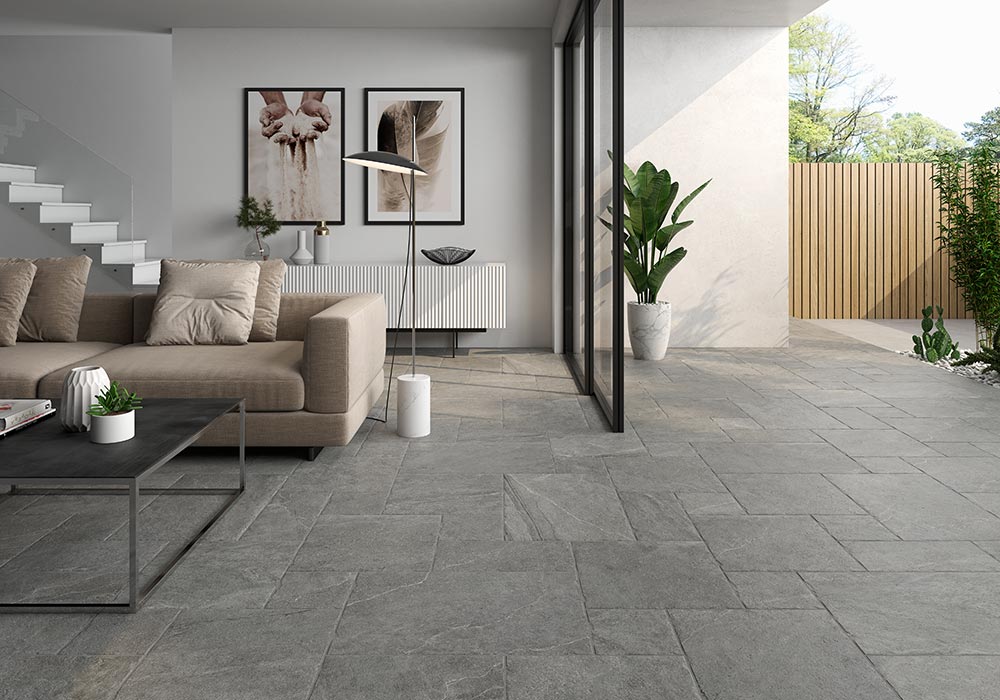 Meribel is natural stone in its pure form. Porcelain whose strength, colour and appearance are a faithful representation of the material extracted directly from nature. Suited to any type of project or style, this series stands out for soft shading between pieces and a matte finish available in two colours: Pearl and Beige. Meribel also offers a remarkable artisan feel. The soft, bush-hammered texture looks like it could have been handcrafted by master stonemasons.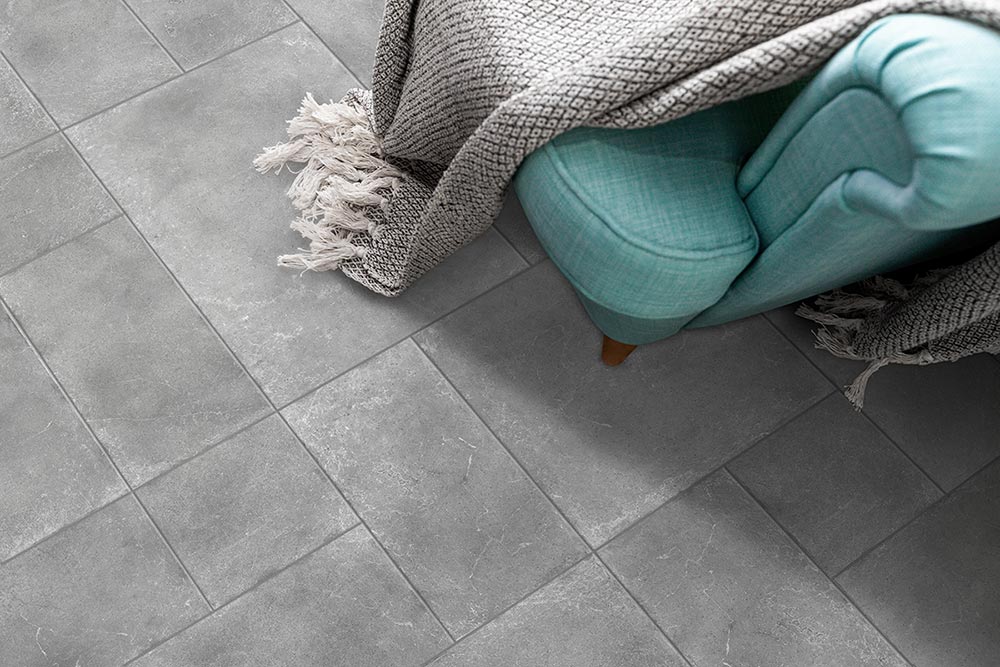 Loira transports us to France and its landscape, drawing inspiration from the country's most stunning stone. It's a faithful reproduction of Travertine stone. It stands out for its deep shading - each piece is unique with an exquisite gradient. Nature and a homage to the perfectly imperfect.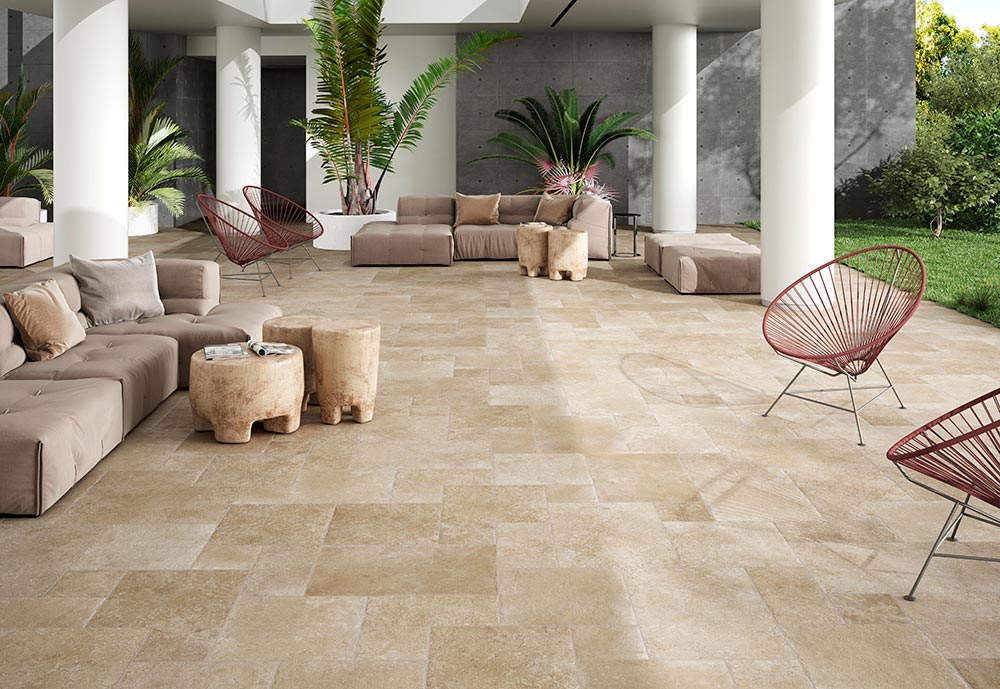 Can Modular Concept be used outside?
Yes. The new Modular Concept series has a class 2 finish, which means it can be used both inside and outside.
Discover more about Modular Concept in the catalogue.