The company is expanding its stand and changing its location to follow all the safety measures in place and exhibit its new products in all their glory - Hall 30.Stand A84-B83. The more than twenty new series from Colorker include Matter, the new stroke of genius from Zyx, which will have its own exhibition space in Bologna.
Just two years after Cersaie was last held, the Colorker Group is back in Bologna with more excitement and enthusiasm than ever before. After months of very hard work for the sector because of the Covid-19 health emergency, Cersaie is really an opportunity to show all its international stakeholders its major new products, and this time, in person. With the company's commitment to continuous improvement and future focus, the Colorker Group has been working tirelessly on continuing to innovate and improve its offer, both in terms of design, as well as quality and sustainability. These achievements guarantee products with high-spec performance that meet all the quality standards, with design born to make projects truly unique.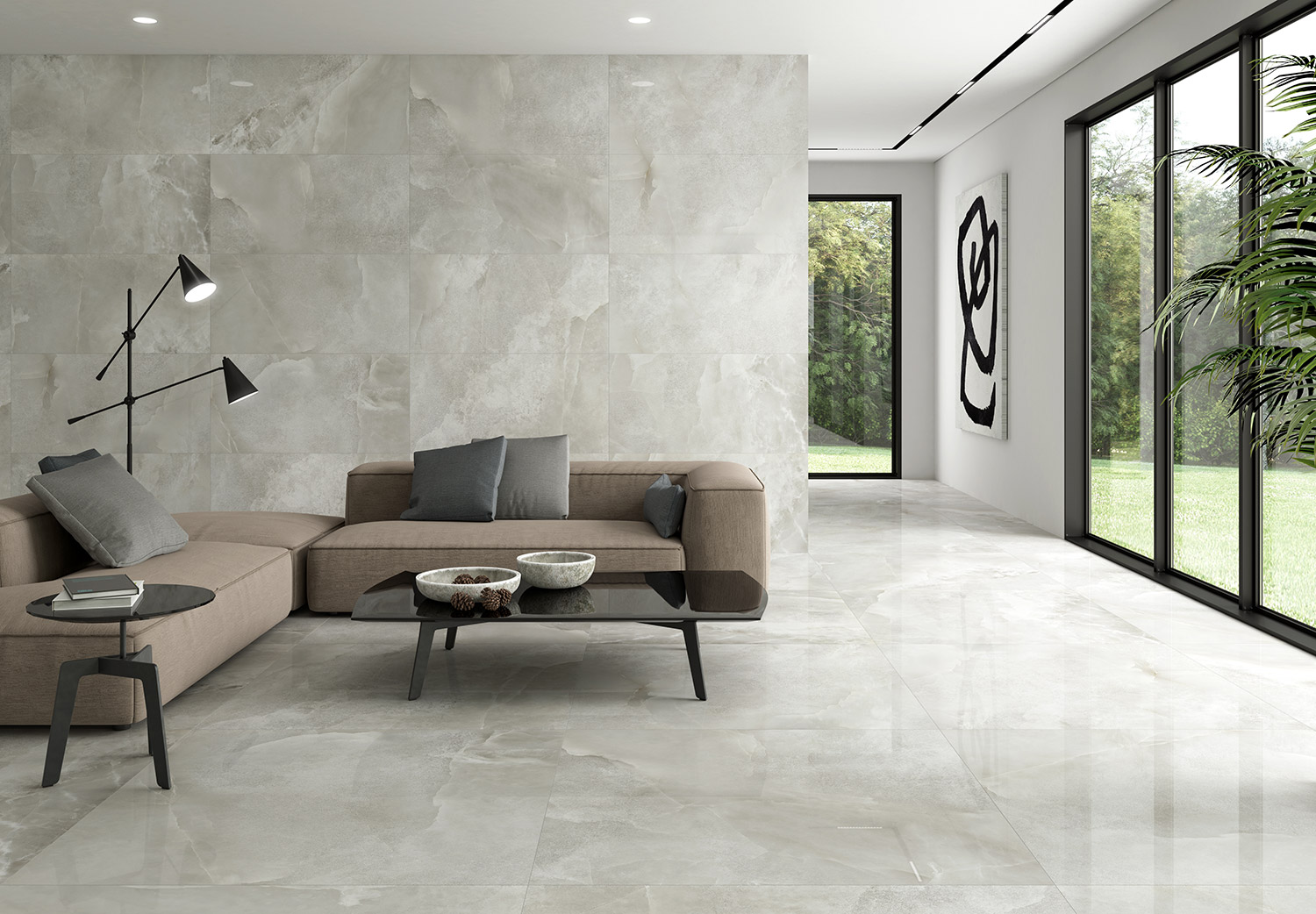 To present its new product plan as it deserves, the Colorker Group is expanding its stand at Cersaie in compliance with all the safety standards established by the organisation for the pandemic. The spaces have been enlarged to guarantee social distancing and exhibit the new collections more realistically than ever. As the Colorker Group has been doing at trade fairs recently, a special space will be reserved at its exhibition for its signature brand, Zyx. Taking advantage of one of the first in-person events of the season, Zyx will present its new collection, Matter; an ode to the perfection in nature from the artist's point of view. The Colorker Group is changing its location this year to update and expand its stand: Hall 30, Stand A84-B83.
More design and more nature in the new Colorker ceramics proposals for Cersaie
At Cersaie this year, the Colorker Group is launching more than twenty new collections, inspired as never before by natural raw materials. It is also increasing its offer in terms of colours and formats, as well as in hyperrealistic reliefs and motifs, the result of the significant investment made in ceramics production technology.
Colorker's new stone effect tiles include Horizon, a minimalist, stylistic version of traditional slate with a very stony finish and unique light effects. Like it has been worked on each of its micas, and based on the range of cold colours that characterises stone; Horizon is the perfect solution for architects and interior designers with an eye for the genuine look and the 'less is more' philosophy.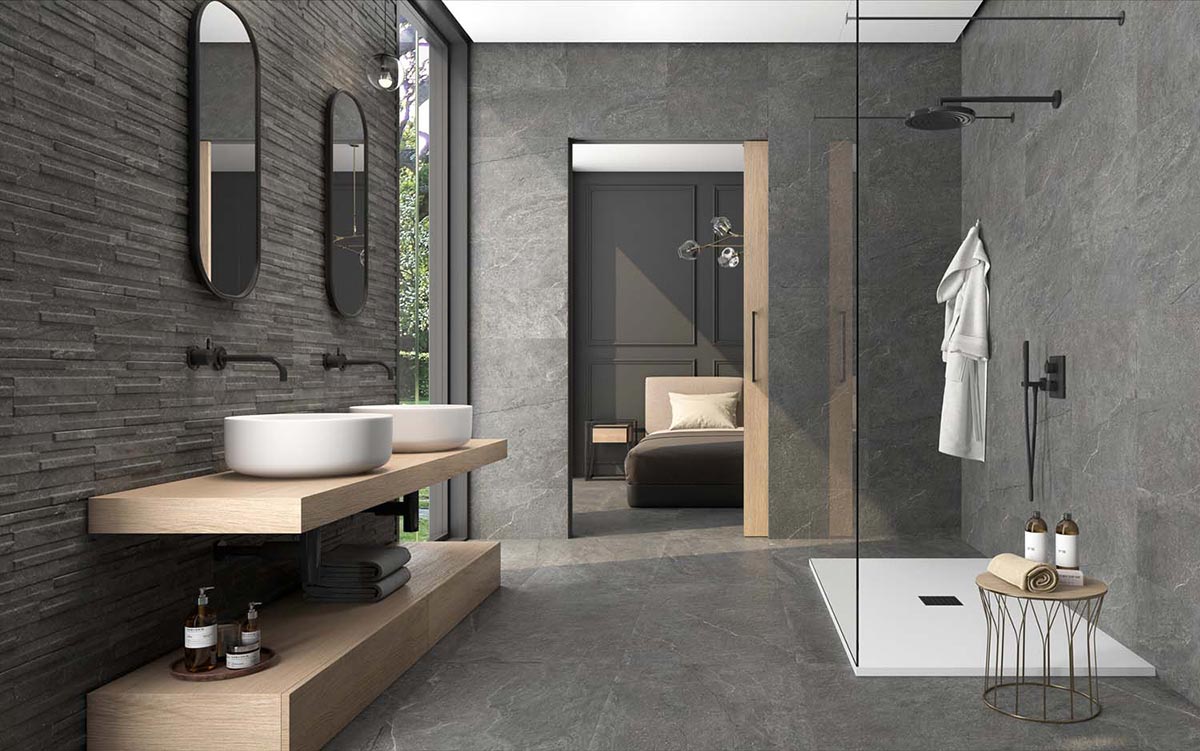 Horizon Lagoon Dark 17x52, Horizon Dark, 29,5x59,5R, Horizon Dark, 59,5x119,2R
Verona is an example of how reliefs and motifs for wall tiles are one of Colorker's biggest commitments for 2021. With Véneto, Botania and Fontana Mix, it is all inspired by the Jura stone; the company is reinventing interior design, taking it to the exotic tropical trend. While Veneto is unique thanks to a delicate and elegant horizontal relief, Botania outlines the silhouette of leaves on its surface with flawless realism and depth thanks to the glossy ink. Fontana Mix is a pure plant design, characterised by highlighted veining with the green inks blending exquisitely with subtle touches of gold.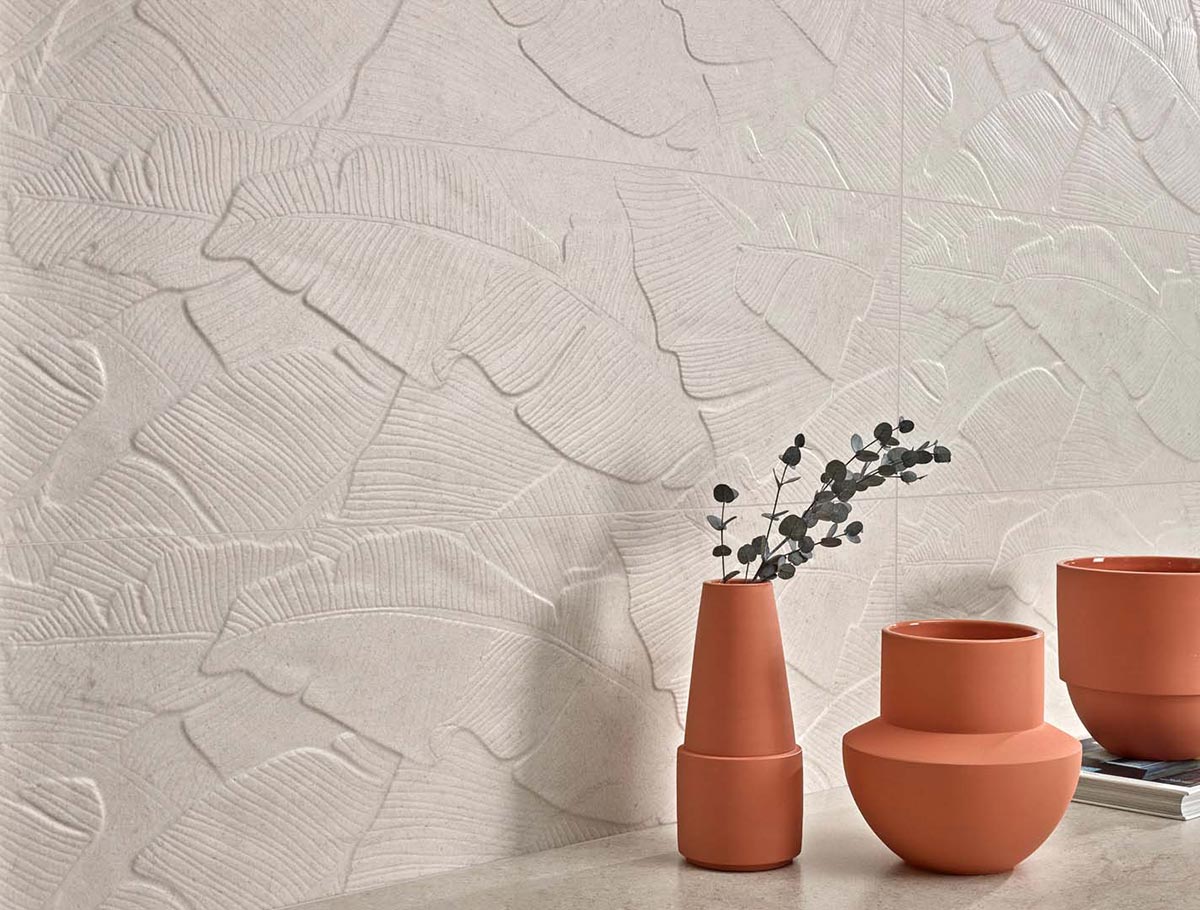 Verona Botania Beige 31,6x100R
The Hudson has been created to complement Verona, or to meet the needs of the most demanding projects separately. Porcelain stoneware filled with nuances and grooves sealed on its surface by the passage of time, thus giving spaces an exclusive feel and character.
With Takara, Colorker made its dream of reinventing the classic terrazzo come true. A reworking of the traditional material with vibrant colours such as blue and yellow blended with cement tones in an exquisite clash of depths. Impressive aesthetic diversity and originality for interiors through the application of the latest digital printing techniques. The series includes four colours and a unique uneven geometry motif: Luck.
In terms of marble, Colorker is adding a new reference to its successful range of polished porcelain stoneware, Ecco. A very elegant design with a palette of subtle greys with off-white veining reminiscent of salt crystals. Apart from the 60×120 and 120×120 floor tile formats, Elyseum has a 59.5×59.5 wall tile format and two reliefs: Perseus and Rigel. While Perseus opts for a geometric relief with a large volume that can lend spaces intensity and dynamism; Rigel offers a vertical-stripe motif, the original design of which is a reinterpretation of the silhouette of bird feathers.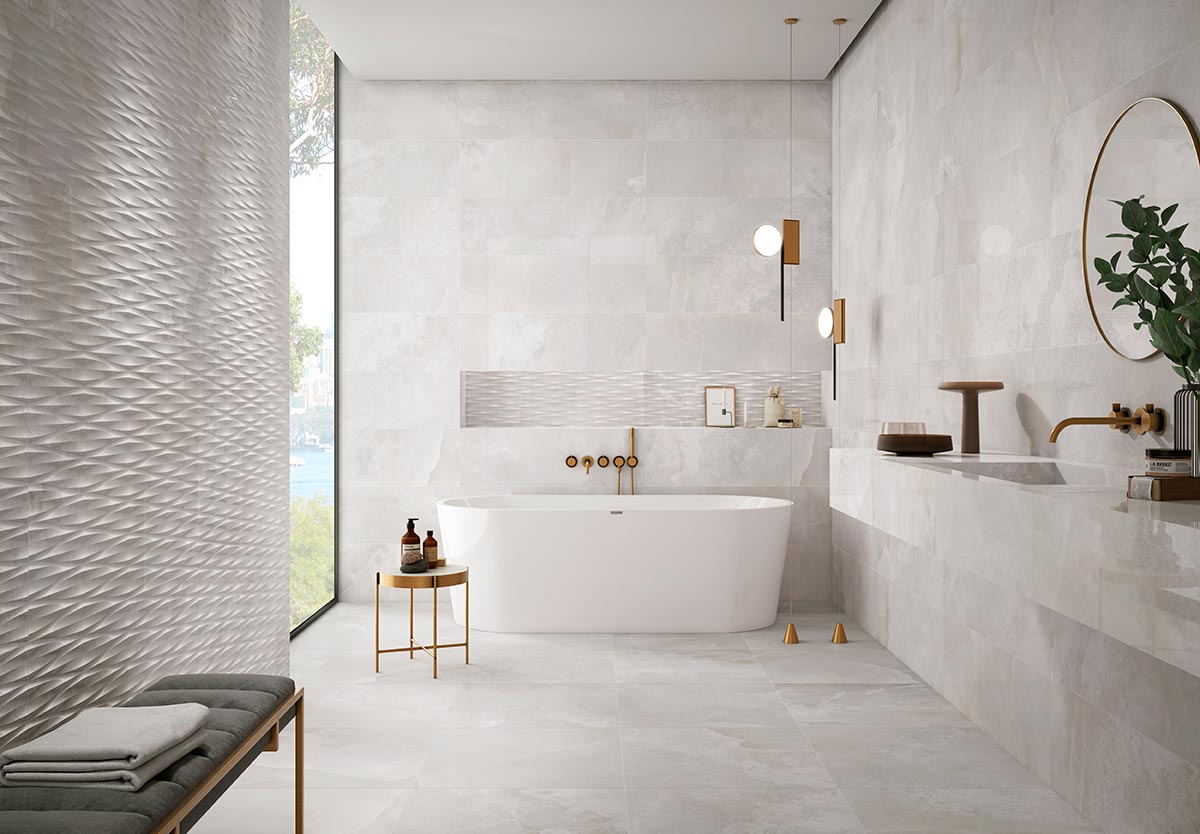 Elyseum White, 31,6x100R, Elyseum Perseus White, 31,6x100, Elyseum White, 59,5x59,5R
The company is also increasing the decorative possibilities of its Calacatta Gold marble for Cersaie this year. The series now has two more 31.6x100R reliefs in its proposal and a matte finish: Belagio and Trevi. While the former has a geometric lattice pattern and the latter an exquisitely carved floral design, both showcase the highlighted bronze and black veining that is the collection's hallmark.
Colorker has committed to the bestselling 25x150 format for two of its most outstanding ceramic wood series. Kaira, with a very natural aesthetic and three warm colours full of grains and knots of singular beauty; And Aoki, characterised by its linearity, it fills spaces with order and balance.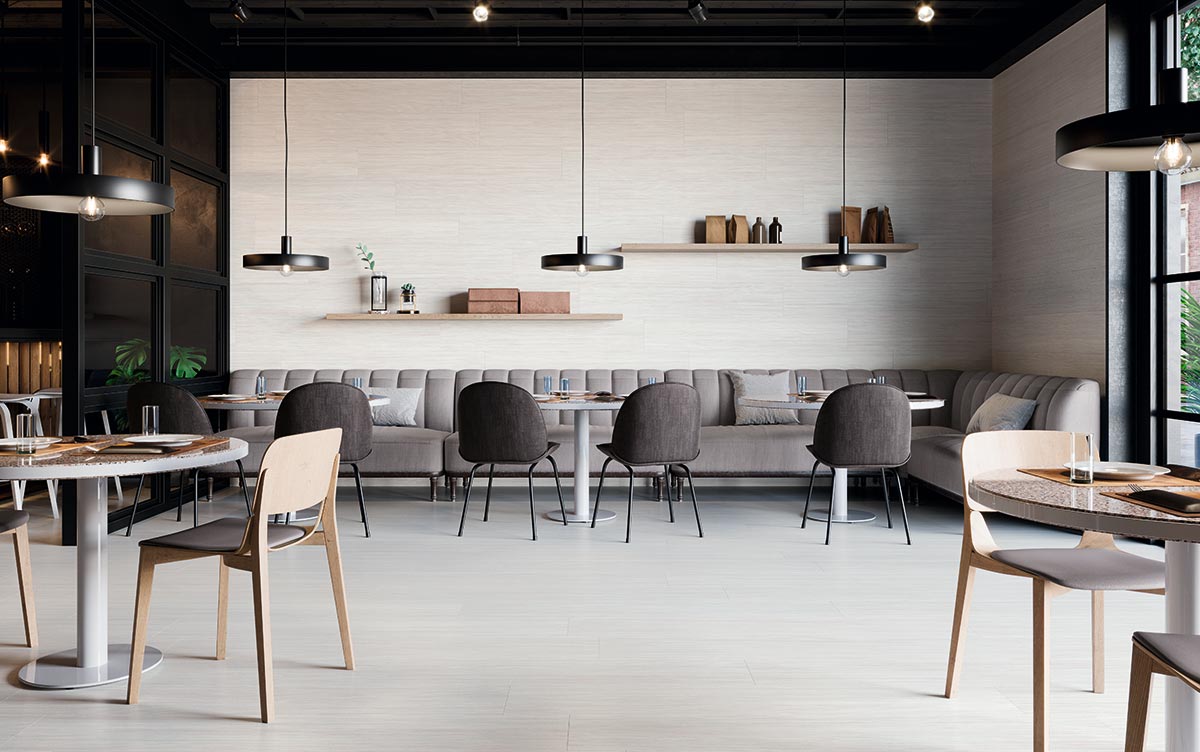 Aoki White 25x150R
In terms of single colours, Colorker proposes Pulsar, the perfect ceramic for lovers of minimalism. The collection is based on two concepts: an elegant, modern base with intertwined lines achieving a subtle sense of volume; and the Innedit relief tile, featuring a stunning play on light and shade guaranteed to delight the senses. Available in two colours: black and white.
Matter by Zyx: the porcelain stoneware and washbasin collection inspired by the artist's subjective gaze
After the launch of Gatsby in 2019, Zyx has waited until this year's Cersaie to launch its new ceramics collection: Matter. Like a fine wine, the Zyx team has shaped and matured the idea to create a series that is truly differential in the market and that condenses the latest interior design trends into a single proposal.
The result of this in-depth study is a collection in two formats: 15x15 and hexagonal 20x23, which stands out for its exceptional material effects - from the Latin Matter. Based on nature as interpreted and improved by the artist's hand, the collection includes five colours and three motifs: Canvas Blue, Red and Green, which simulate a beach from a bird's-eye view. So Matter shows the observer new ways and perspectives of how nature can be viewed and interpreted from the point of view of the artist, whose objective is always to seek beauty. Following its 'No Limits. No rules' philosophy, this is exactly what Zyx wants; to encourage professionals (artists) to "seek beauty" and create their own projects with a collection that breaks the established limits with pieces that are 100% combinable with each other. Because Matter can be installed by choosing one colour as a base, combining the different bases or mixing smooth pieces with motifs, thus creating a completely customised "canvas" for each project. Matter is unique in that you can mix and remix, decorating an entire floor or wall or just part of it, adapting it to any kind of space, including swimming pools and outdoor spaces.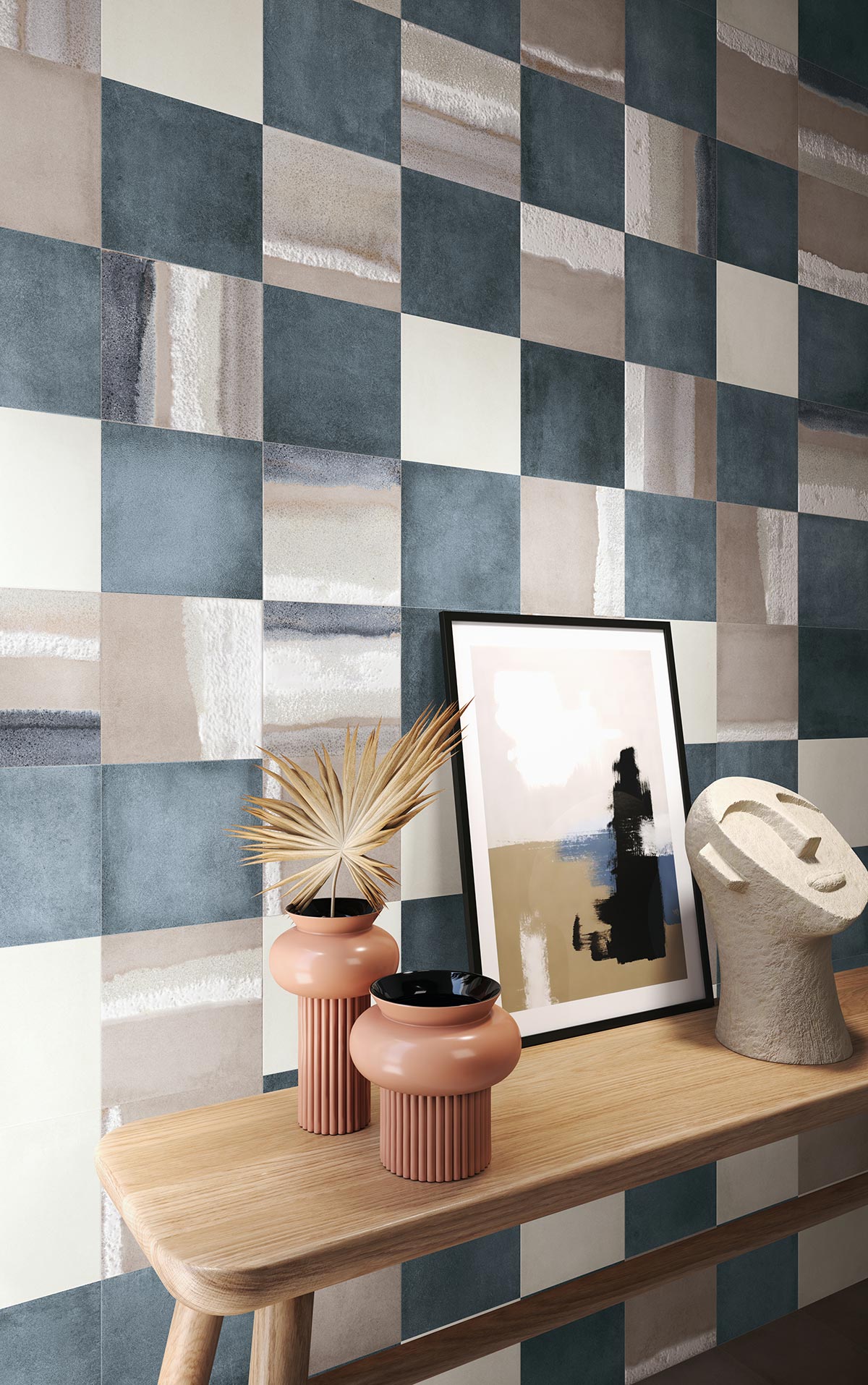 Matter Blue 23x20, Matter Bone 23x20, Matter Canvas Taupe-Blue 23x20
Matter includes a collection of coordinated washbasins based on the Atelier concept, whereby each washbasin is a unique piece of art. Every single Matter washbasin has been individually shaped and painted by master craftspeople, blending and contrasting with the ceramics to create the perfect mix and match in the bathroom.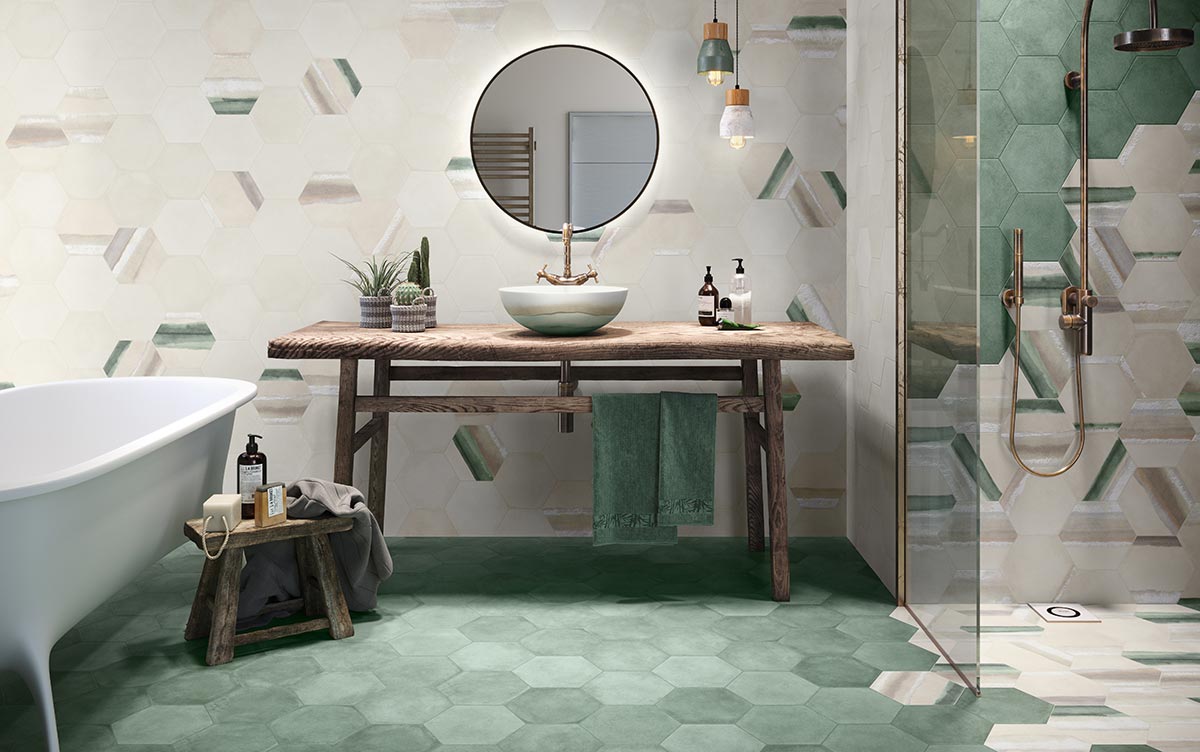 Matter Bone 23x20, Matter Canvas Bone-Green 23x20, Canvas Green sink 40x15.
Colorker has created a Matter space exclusively for its Cersaie stand where you can discover the collection and get inside the day-to-day of the craftsperson/creator. A trip to the artist's den to experience the creativity and give life to new projects from one's own imagination.
Creativity and innovation as a source of progress
Under the motto "We are committed to sustainability. Always looking towards the future", the Colorker Group is demonstrating that it is continuously creating and innovating to improve people's quality of life. Aware of the importance of increasing the availability of aseptic materials in the architecture and interior design sector, the company is presenting HealthKer. HealthKer is Colorker's new antimicrobial, viricidal and fungicidal ceramic that enables the creation of pathogen-free surfaces from the moment the piece is manufactured and throughout its useful life. Based on its composition of encapsulated silver nanoparticles (AgNPs), this technology guarantees easy application on ceramic tiling and glazes, has an instant and permanent effect, is not altered or oxidised, does not require maintenance or special treatments, and makes it easier to clean the surfaces, thus improving safety and well-being. It is perfect for sanitary and commercial areas, or any other hospitality and interior design projects.
Colorker's Innovation and Creativity space at Cersaie will also showcase Magnetic Surfaces, the new flexible and removable placement system. Magnetic Surfaces is Colorker's new ceramic tile installation system that enables easy, fast and clean installation that doesn't require works and that entails significant time and cost savings.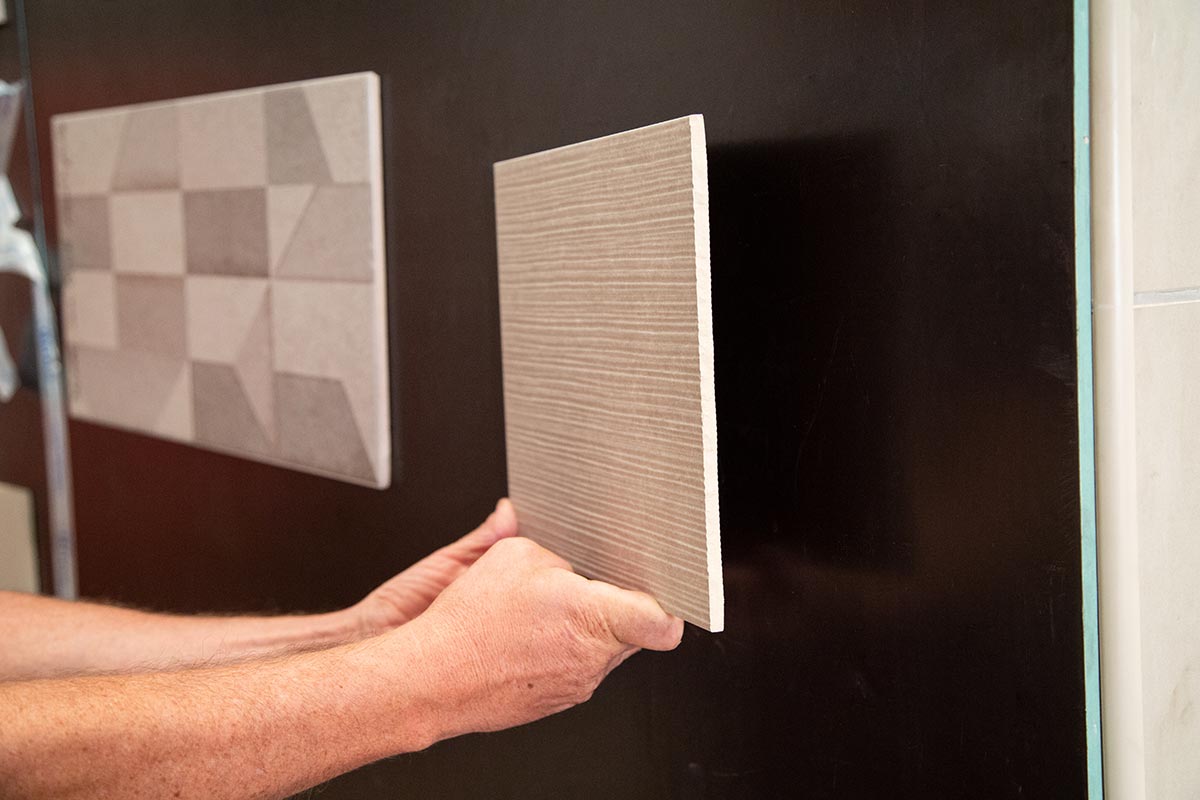 Magnetic Surfaces by Colorker.
Magnetic Surfaces responds to Colorker's commitment to making spaces more flexible and letting projects update their ceramic designs. An innovative, simple, functional and environmentally-friendly system that achieves the circular economy by recovering materials.
_
And although the Colorker Group will be attending one of the first, long-awaited in-person events of the year, it's also reserving a spot for its 360º virtual tour, running parallel to Cersaie. A multimedia space will show visitors the browsing requirements and details for LUX 360º, where they can virtually travel through the trade fair, getting a detailed view of the areas and collections exhibited.
▸ Visit Colorker at Cersaie from 27 September to 1 October in Hall 30, Stand A84-B83. We look forward to seeing you there! (Click here and get your free ticket).
You can also download the new 2021 digital catalogue.