One of the most difficult decisions that we face when we are refurbishing or simply redecorating our house is the choice of colours for decorating each room. A great selection or, on the contrary, bad planning, will be reflected for a long time to come in our home so it's very important to take time to come to the right decision.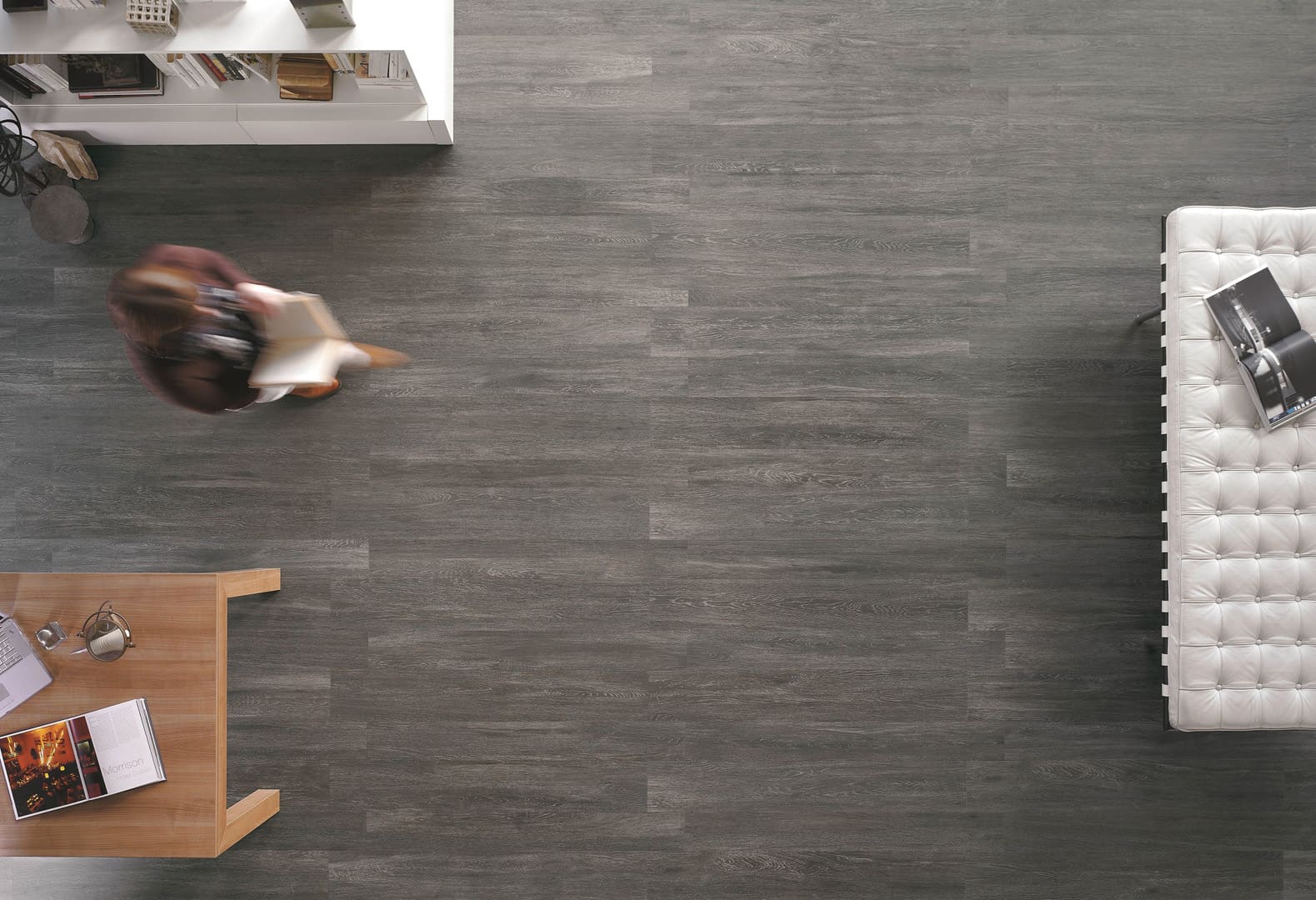 In today's post we will be looking at dark-coloured floors. Within this range, we could be thinking of a trend such as the Heritage black marble, or something with warmer tones with a deep wooden colour like Woodsoul, or why not opt for a cosmopolitan stone such as Madison.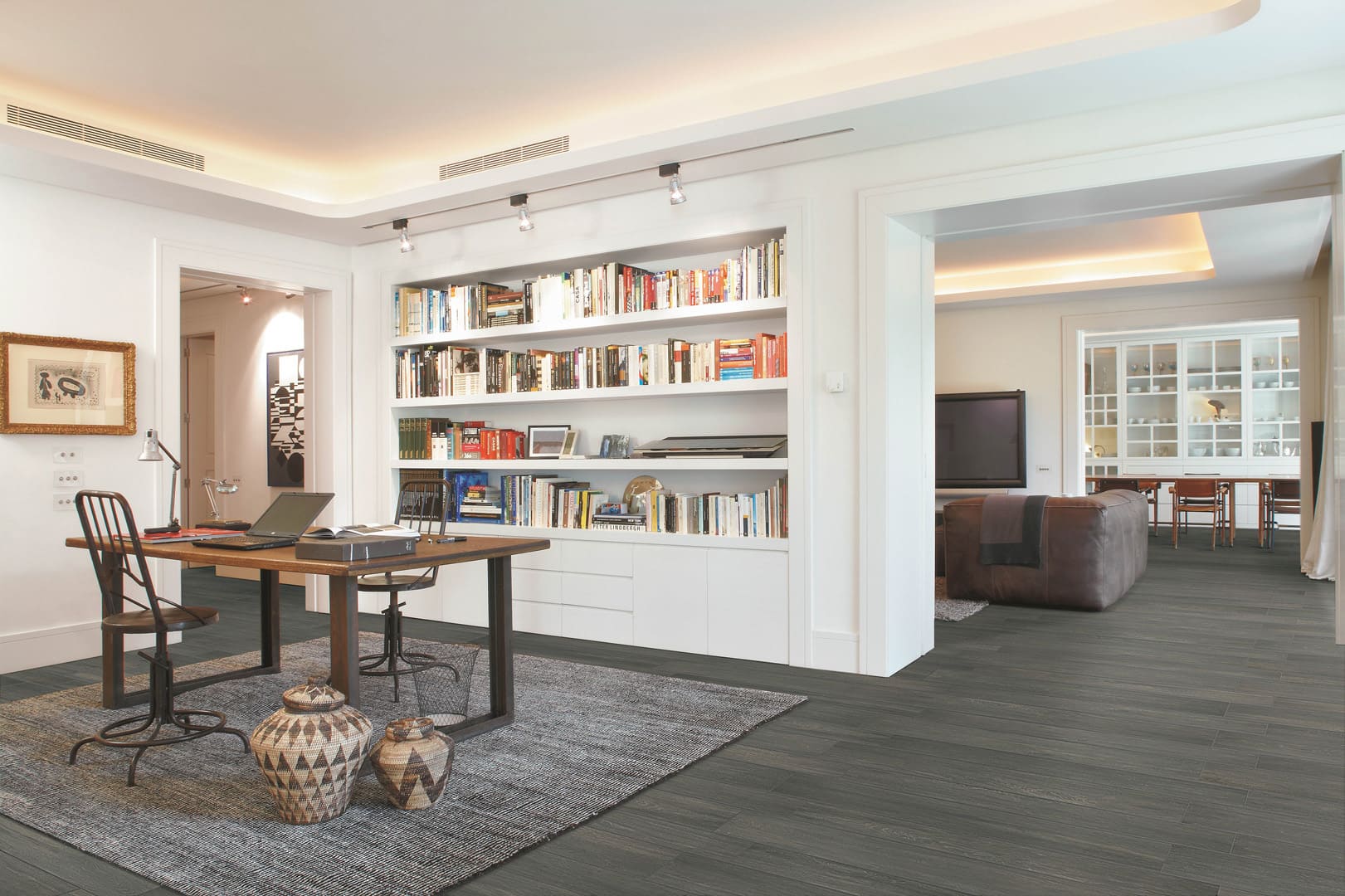 The truth is that a dark floor never loses its elegance and right now it is also a fashionable choice, but you need to bear in mind that the area will lose some of its brightness. A ceramic parquet in strong shades or black tiles are going to give a lot of character to the room, but it will be necessary to balance the area well so it doesn't look smaller.
Luckily, you can still have the ceramic flooring of your dreams as we have the solutions to create the most spectacular results: THE CONTRAST.
This trend allows you to make good use of natural lighting, giving your rooms a chic urban touch at the same time. Lighter walls reflect the light but the black elements could be: chairs, taps, the cooker hood, to give it a modern touch, while refreshing the overall feel of the house.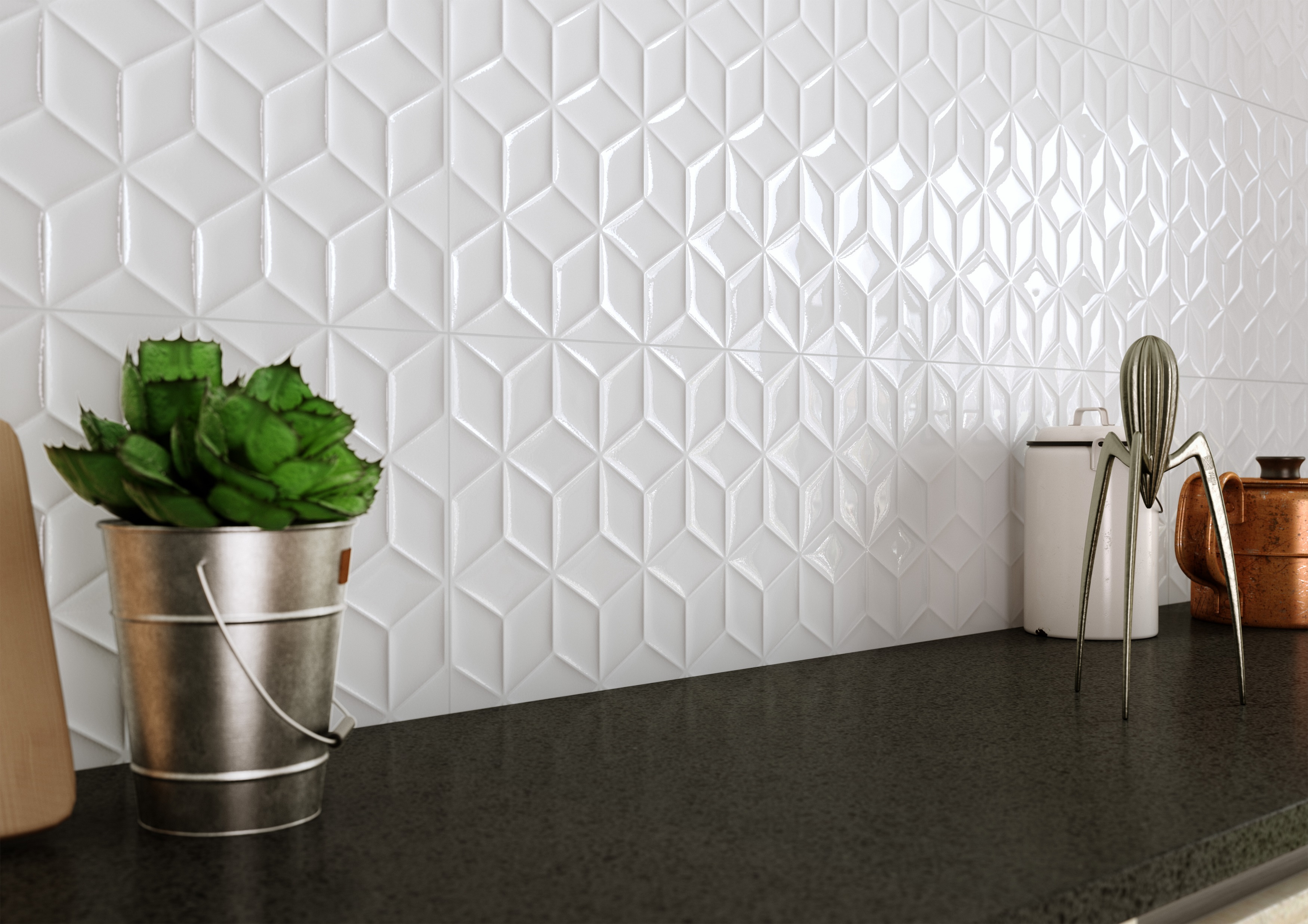 Here is our suggestion: some walls in Austral Kube, with a gloss finish that gives extra shine to the kitchen, combined with a pretty floor in Madison Graphite tiles - a stone effect ceramic tile effect stone with white veins. The result is a much more stylish kitchen that looks like it belongs in a Manhattan apartment.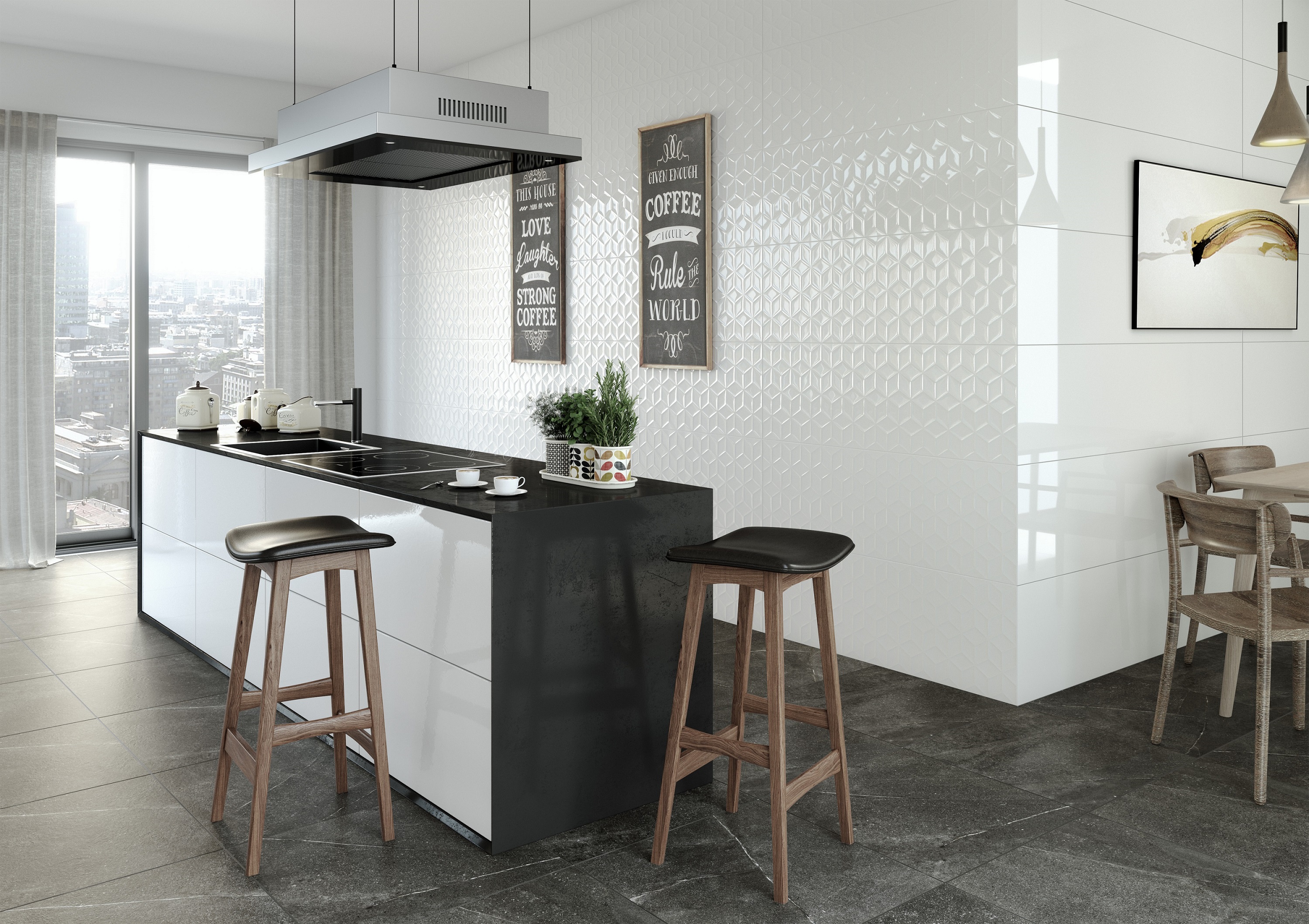 Find more inspiration in our Pinterest: DARK FLOORS + LIGHT WALLS