We've all daydreamed about those magazine-worthy bathrooms, spacious and luxurious, with exquisite bathtubs and dreamy vanities. But what happens when reality is a bit more compact? It's time to dispel the notion that a small bathroom can't be equally impressive and functional.
In this post, we challenge conventional standards and demonstrate that a small bathroom can be just as charming and well-designed as its more spacious counterparts. Here in our virtual corner, we're diving into an ocean of ingenious and creative ideas to turn your small bathroom into a design gem.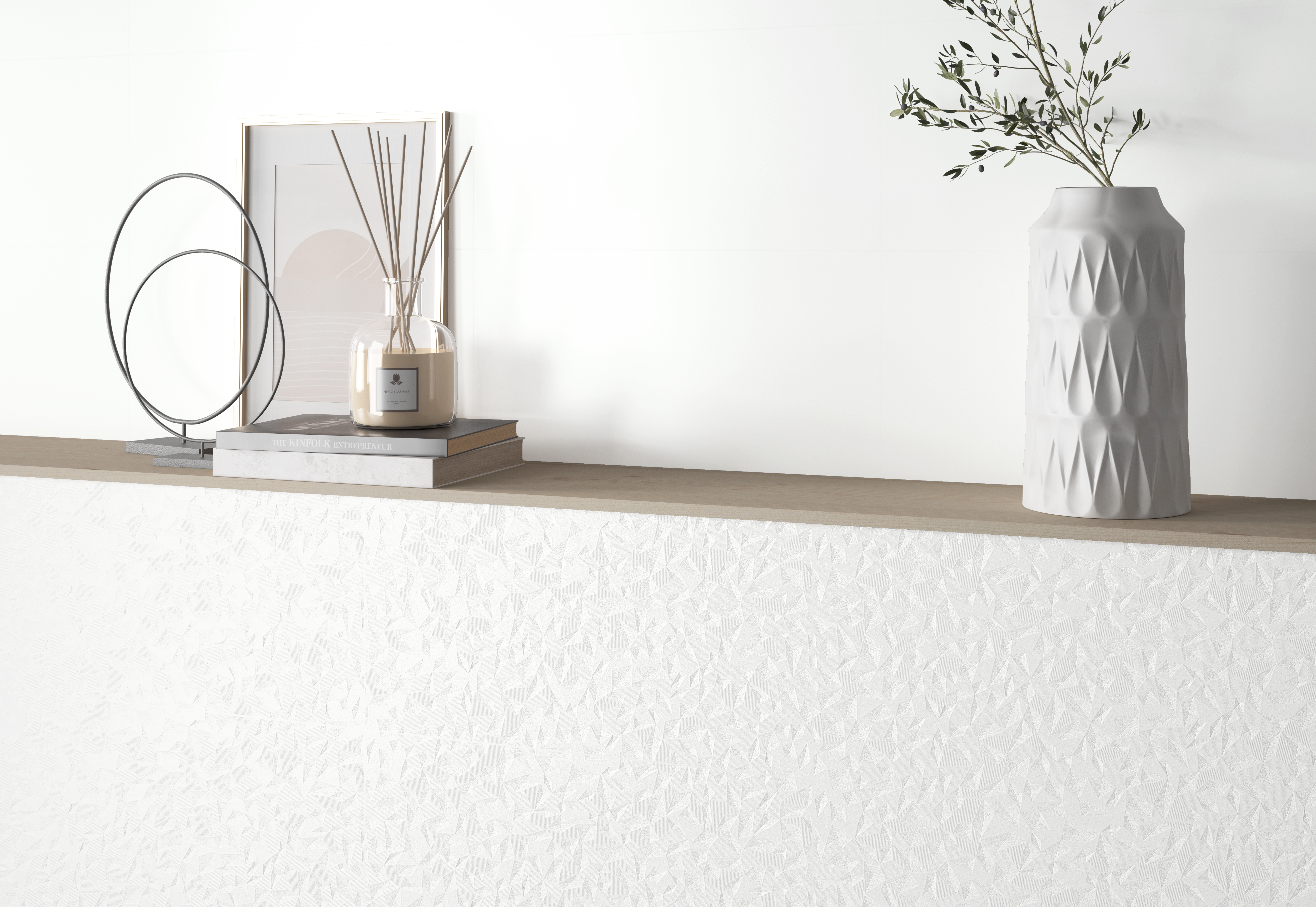 When it comes to small bathrooms, every detail matters. That's why choosing the right materials is essential. Ceramic, with its versatility and lasting beauty, makes an ideal choice to create a notable impact in these limited spaces.
Imagine an explosion of captivating colours and textures in your small bathroom, where each tile tells a story and adds a unique touch of style. From walls to floors, ceramics offer a wide range of options to suit all tastes and styles.
In this post, we will guide you through a world of possibilities for decorating your small bathroom with ceramics. We'll explore innovative design ideas, creative installation techniques and patterns that create optical illusions, all with the goal of making your room feel more spacious and inviting. You'll discover how ceramic tiles can create a sense of visual continuity while adding texture and personality to your bathroom. From the latest trends in ceramic design, such as geometric patterns or embossed tiles, we'll show you how these can completely transform the look of a small bathroom.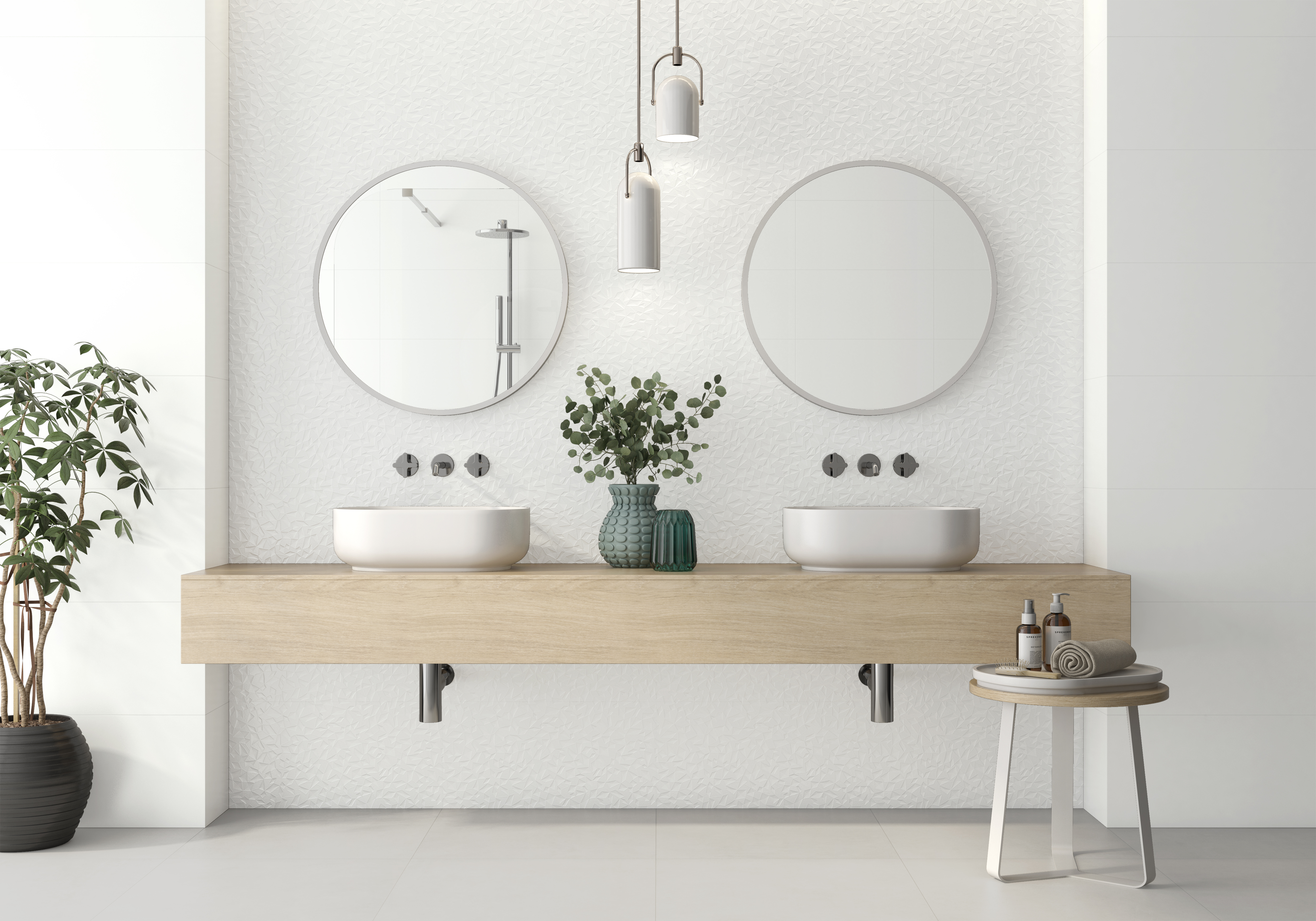 Whether you prefer a minimalist and elegant approach or a bohemian and eclectic style, ceramics offer a wide range of options to match your vision and personality. So, if you're ready to immerse yourself in the exciting world of ceramics and discover how to transform your small bathroom into a sanctuary of style and functionality, join us on this adventure. Together, we'll explore the endless possibilities that ceramics have to offer and unlock the potential of your compact bathroom. Get ready to be inspired and amazed!
Size does matter
In small bathrooms, the size of your ceramic tiles can make all the difference. Opt for smaller ceramic tiles like mosaics or reduced-size tiles to create a sense of spaciousness and avoid overwhelming the space.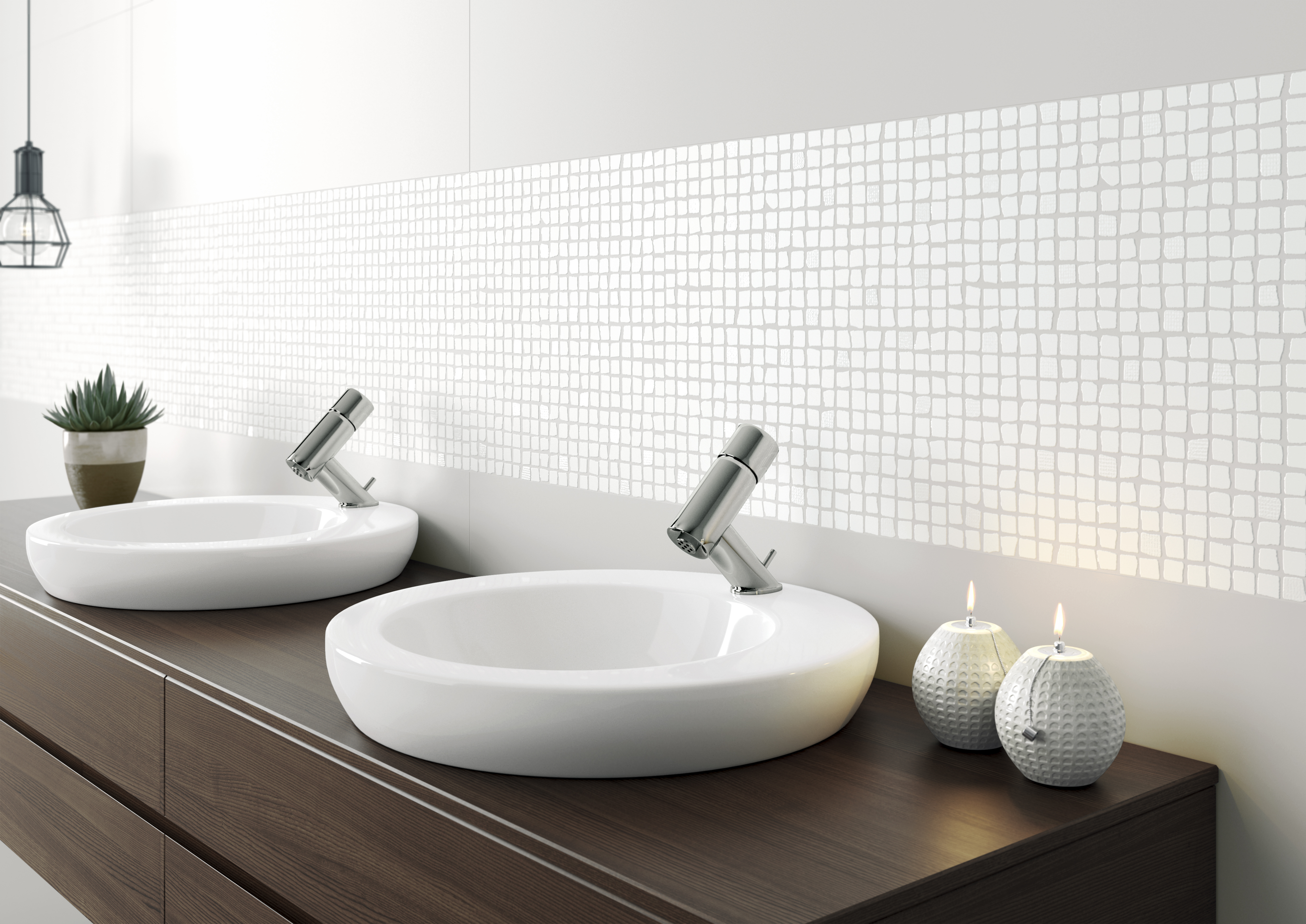 Play with patterns
With ceramics, you have the choice of a wide arrays of patterns, from geometric to floral or even imitations of natural materials. Consider using patterns on the floor or on one wall to add visual intrigue and personality to your small bathroom. Remember that subtle patterns and small-scale designs work best in compact spaces.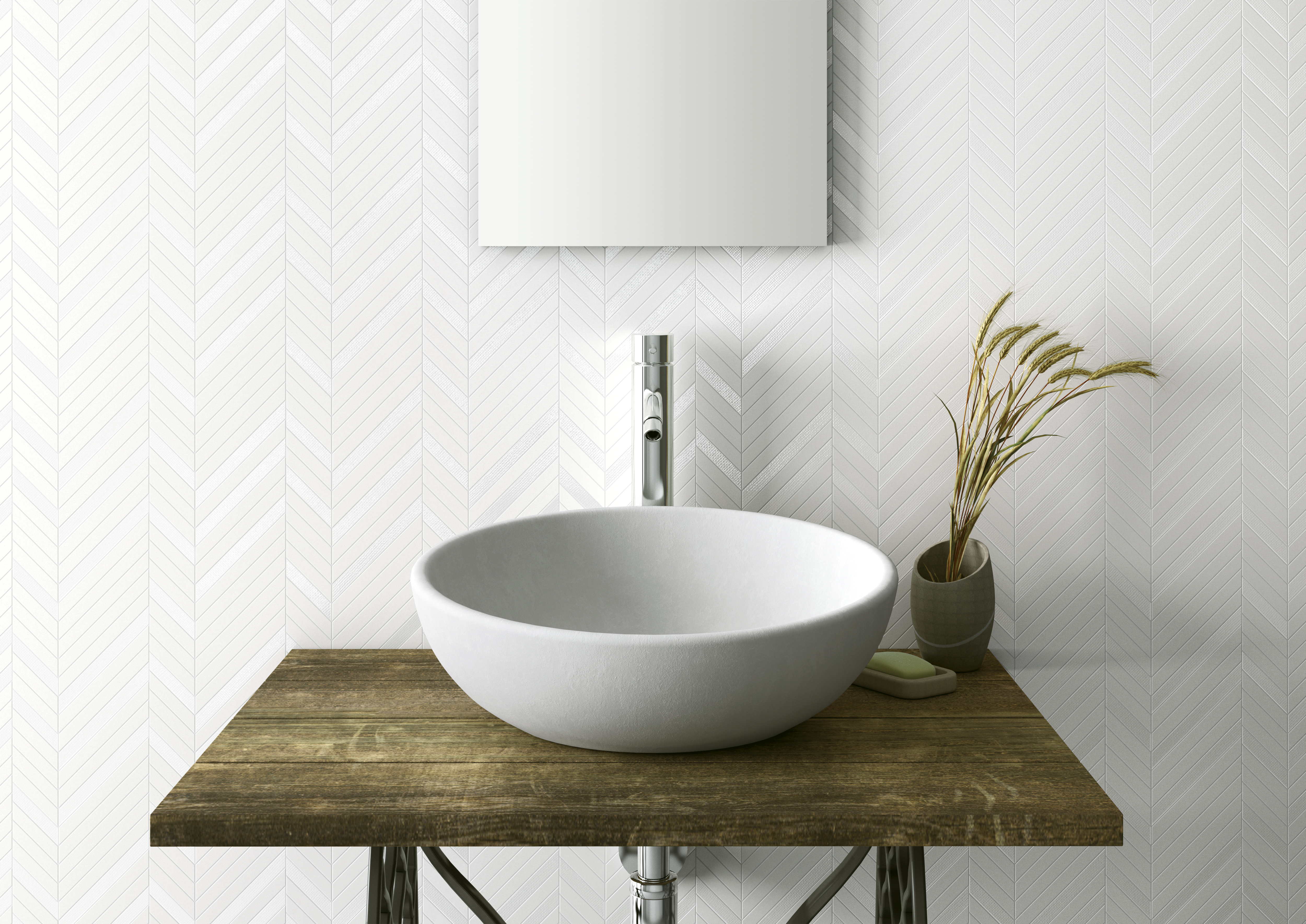 Light and neutral colours
Colour choice is crucial in bathrooms, as ceramics can influence the perception of the space. In a small room, it's best to opt for light and neutral shades as they visually expand the space and reflect light. Choose colours like white, beige, light grey or even soft pastels to create a sense of brightness and openness. If you want to add a touch of visual contrast, you can combine ceramic tiles in similar hues but with different finishes or textures. For example, mix glossy tiles with matte ones or smooth tiles with textured ones. This creates an interesting look without overwhelming the space.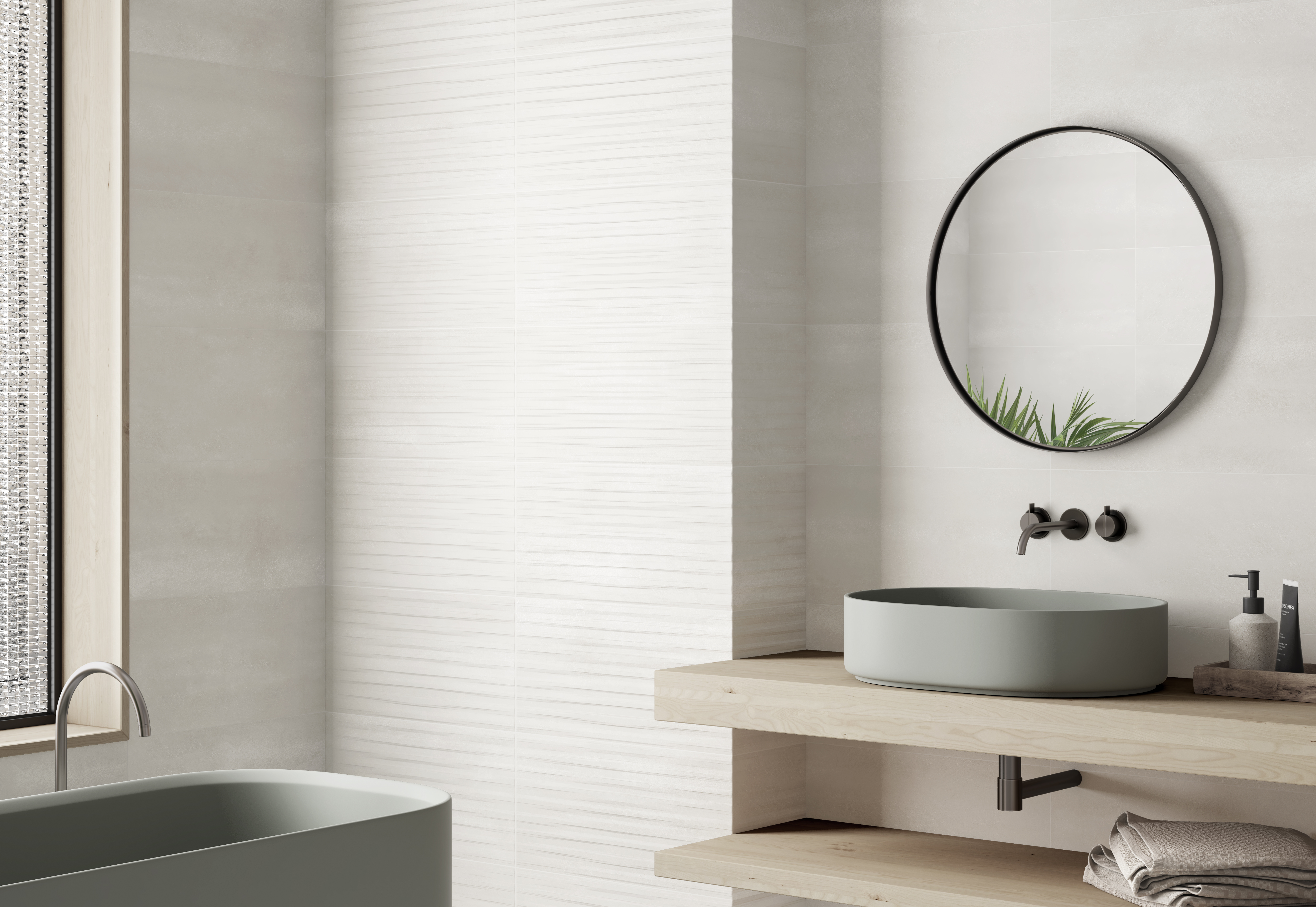 Wall cladding
Consider partially cladding the walls with ceramics instead of covering the entire space. For instance, you can install tiles in a vertical strip or use ceramic panels in the shower area. This protects the walls from water and adds a decorative touch without visually saturating the small bathroom. Use ceramics consistently throughout the bathroom to create a sense of visual continuity. For example, choose the same type of tile for the floor and walls or use the same colour of ceramic in different formats. This helps unify the space and avoids visual divisions that could make the bathroom seem even smaller.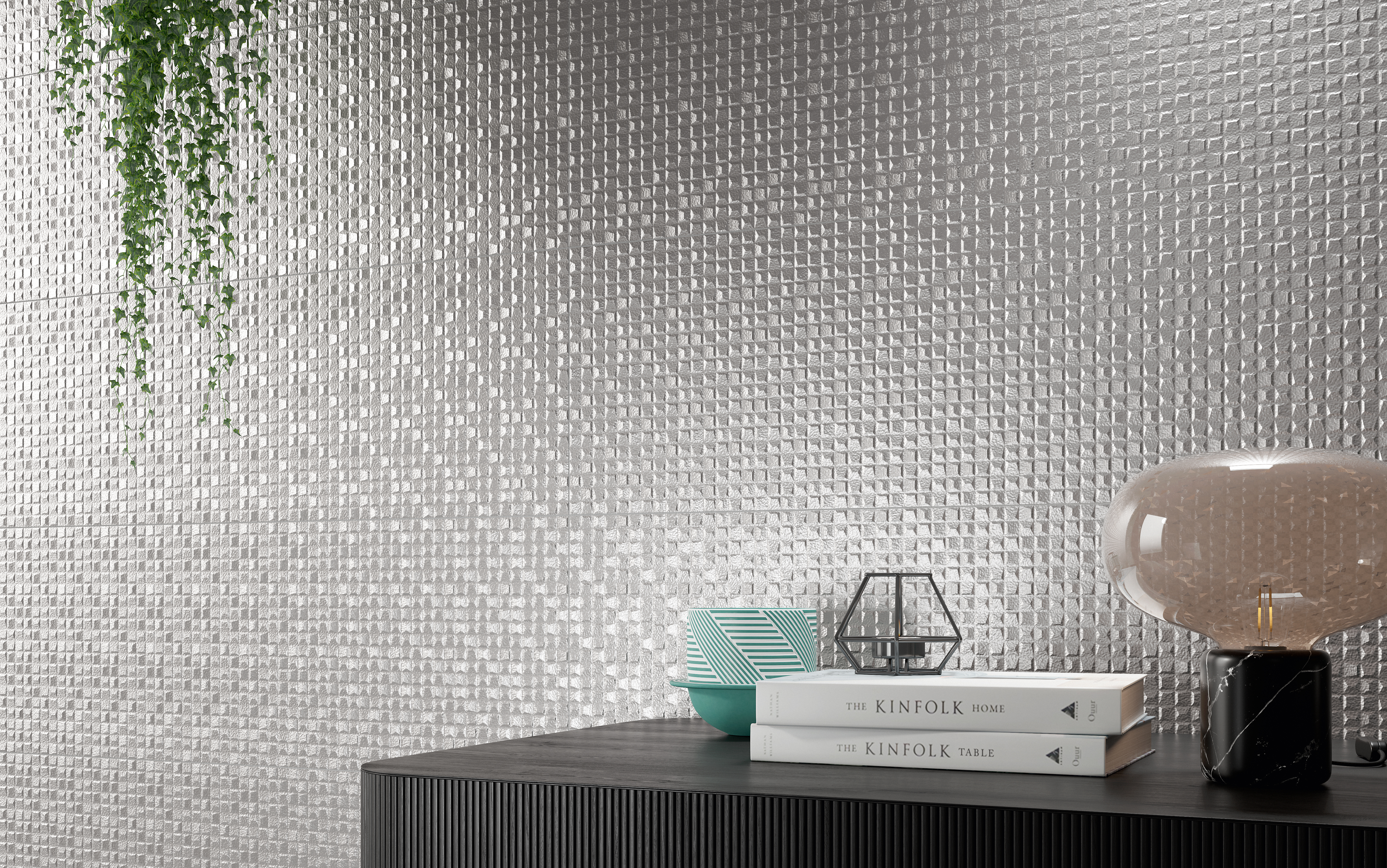 Small details make a difference
Use ceramics to add decorative details to your small bathroom. For instance, you can use decorative tiles as a focal panel on the wall or place mosaics around the sink area to enhance the design. These small details can really make a difference in a compact space.
Remember, decorating with ceramics is an opportunity to express your personal style and create a pleasant ambiance in your small bathroom. Don't be afraid to experiment and combine different options until you find the perfect combination that suits your tastes and needs. Have fun and enjoy the process of transforming your bathroom with the magic of ceramics!