For over 20 years, the Pantone Colour of the Year has influenced products and buying choices in many sectors, such as fashion, interior decoration and industrial design. The tile sector has always been in the loop and the Colorker Group, with its cutting-edge solutions, is here for it.
Following this premise, at the core of our company we continue to innovate every day, and we want to help you to create spaces that are on trend, without ever scrimping on quality. If you're thinking of renovating your home, we've got ideas for every taste that incorporate notes of this year's coolest colour trend: blue.
PANTONE 19-4052 Classic Blue is described by the Pantone Color Institute as ''a timeless and enduring blue hue that is elegant in its simplicity. This blue hue instils calm, confidence and connection; the reassuring qualities of the thought-provoking PANTONE 19-4052 Classic Blue highlight our desire for a dependable and stable foundation on which to build as we cross the threshold into a new era."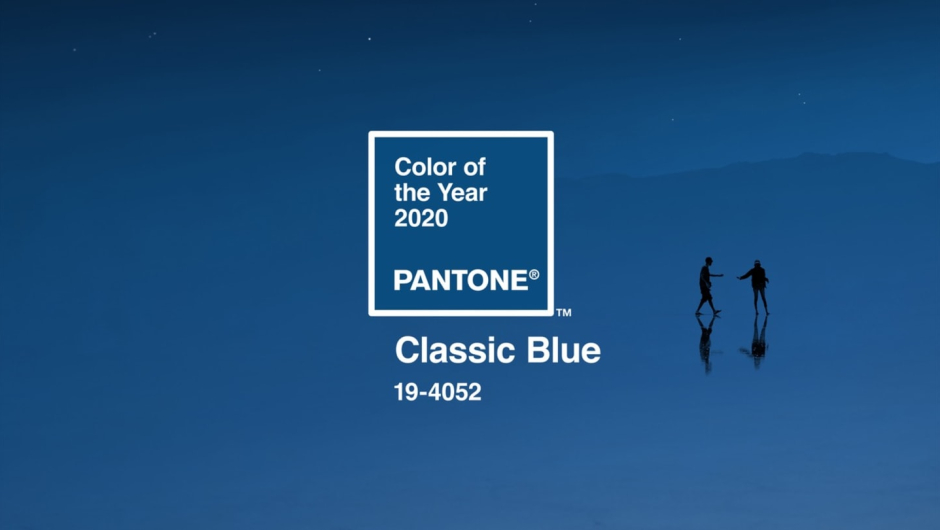 Gatsby French Navy, by Zyx – For the ground-breakers
In all its art deco splendour, the Gatsby collection by the brand ZYX, makes an impact from the very first moment. Its colour palette, which includes Navy Blue, brings elegance and glamour to any space. A tone that evokes a vast twilight sky, inviting us to look beyond and broaden our way of thinking.
Gatsby is a collection of five ceramic wall tiles, with four matching decors and floor tiles, for unlimited style and texture combinations. Without a doubt, Gatsby is the collection for the more daring interior design lover, achieving the most exquisite results that enhance the beauty of this collection.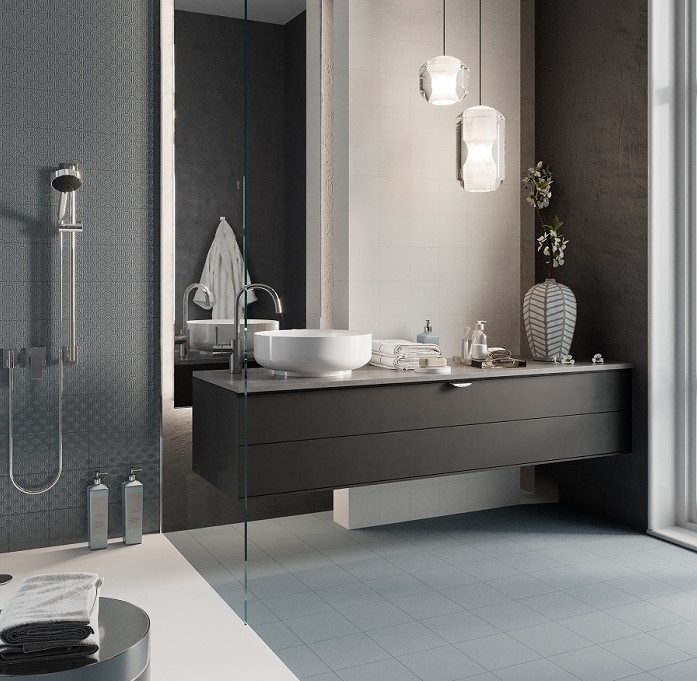 Impulse Blue, by Colorker – Modern and practical
True to the latest trend of refreshing spaces using colourful designs where light is the star of the show, the Impulse range colour BLUE provides a soft intensity that leaves room for plenty of luminosity. Impulse is reminiscent of the Scandinavian style: current, simple, minimalist and trendy. What better way to enhance this style than with a colour that really conveys its purity.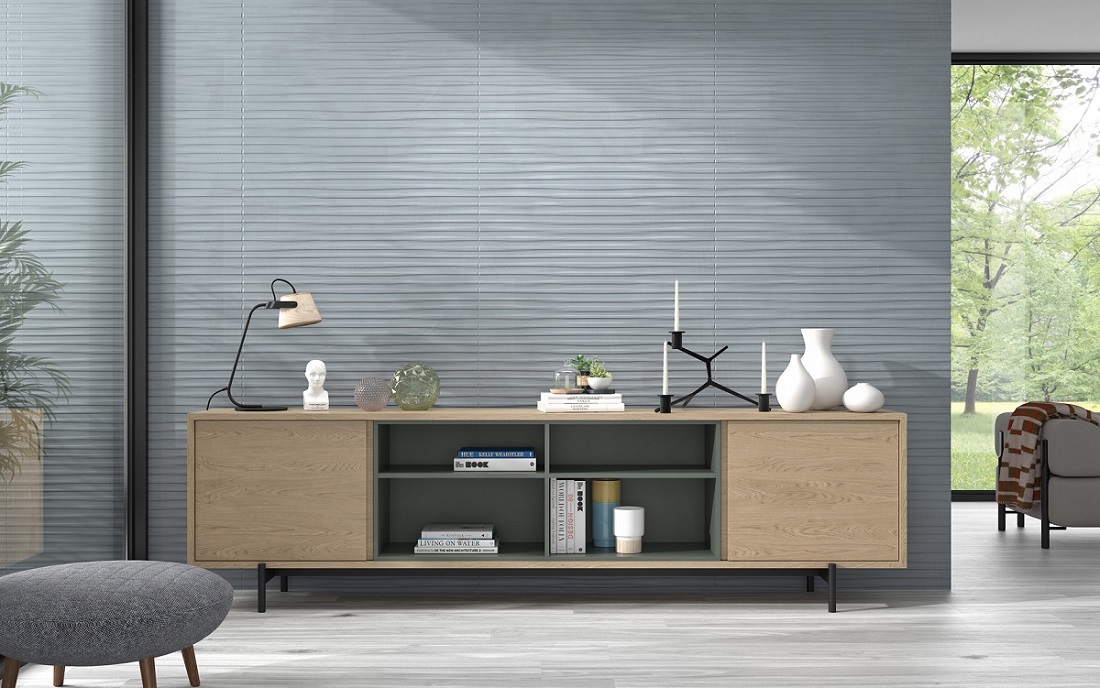 Revolt Mix, by Colorker
For the less daring decorator, Revolt is a collection of wood-effect ceramic floor tiles that, despite being a basic design, smashes the boundaries of the classical through subtle blue streaks with its Mix decor. This is undoubtedly a more than recommendable option for the designer who is reluctant to go all out with colours but wants a modern and youthful touch with industrial nuances.