The multinational ceramics company has gone to great lengths to attend the fair, demonstrating that the North American market remains a strategic target market. The company will present its latest new products at the Spanish booth supported by ICEX, the nerve center of Tile of Spain.
Despite the public health emergency caused by the COVID-19 pandemic, Colorker Group has not stopped working. Over the past few months, the multinational ceramics company has been working tirelessly on a new product plan that will be unveiled in the coming weeks, and whose launch on the global market will take its first steps at the Coverings fair.
Despite the travel restrictions still in force, Colorker Group has gone to great lengths to attend this fair, one of the first in the season. The company will present its new products at a stand which is part of the Spanish booth supported by ICEX, which will become the main meeting point for Tile of Spain next July in Orlando.
With this launch, Colorker Group once again demonstrates its interest in bringing its ceramics solutions to America. A market whose potential for expansion makes it one of its strategic target markets, and where the company will focus its efforts in the coming years.
The most realistic stones and woods, Colorker's lead products for Coverings
The significant investments made in ceramic production technology have allowed Colorker to launch hyper-realistic products on the market, faithfully inspired by nature. Among the new features that the firm has just launched is Horizon, a minimalist and stylistic version of traditional slate with a highly stone-like finish and unique light effects that give its design a great personality. Beautifully crafted and based on this cool color range that accurately reflects the stone, Horizon is the perfect solution for architects and interior designers who love the authentic and the philosophy of 'less is more'.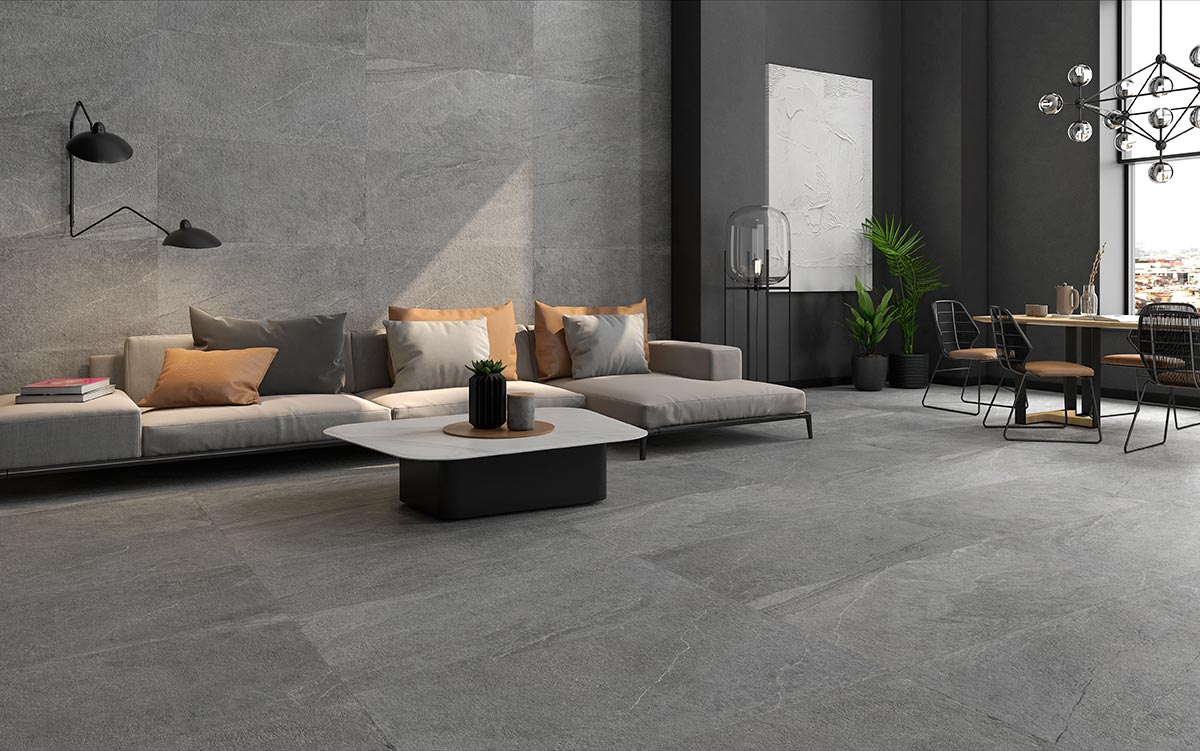 Horizon Light, 60x120
Reliefs and decorations for wall tiles are another of Colorker's bets for 2021. With Véneto, Botania and Fontana Mix, all from the Verona series, inspired by Jura stone; the company reinvents interior design, introducing it into the most exotic tropical trend. While Véneto is unique thanks to its delicate and elegant relief with horizontal lines, the surface of Botania offers an outline of incredibly realistic leaves with great depth thanks to the glossy ink. Fontana Mix, meanwhile, is plant design in its purest form, characterized by marked veins where green inks are married exquisitely with hidden flashes of gold.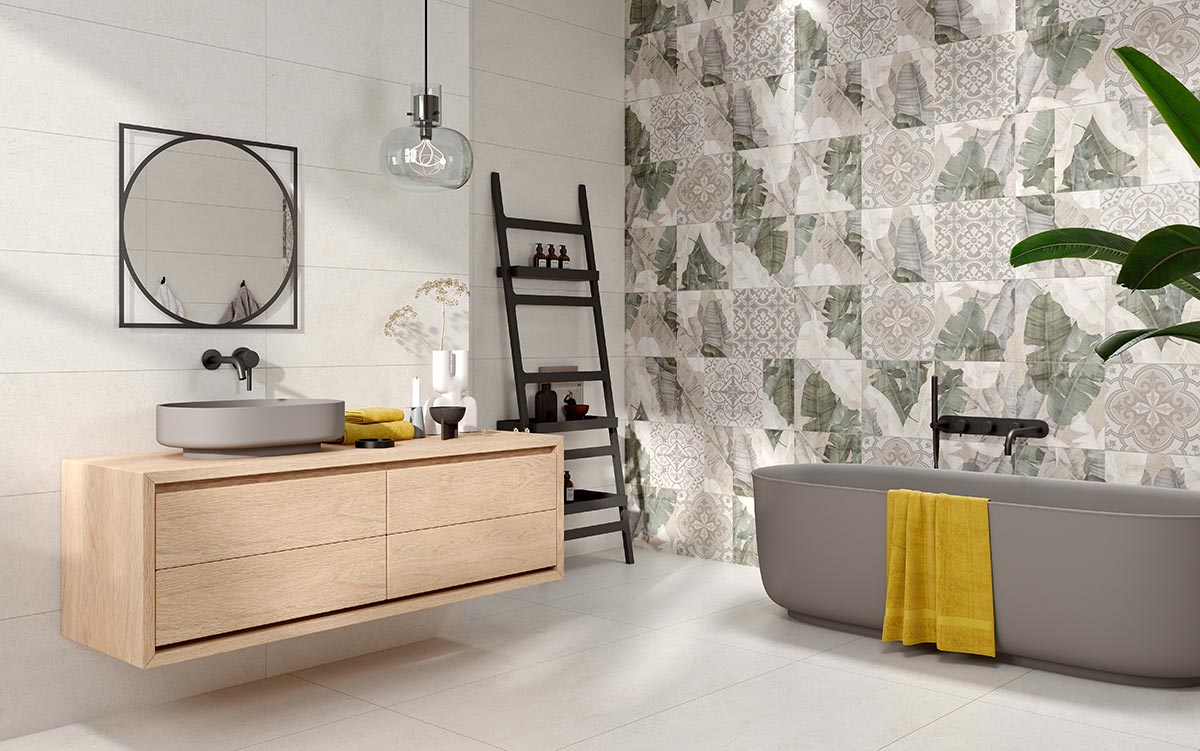 Verona White & Verona Fontana, 31,6x100R + Hudson White 59,5x119,2R
In the wood segment, Colorker offers Hamilton, a charismatic and rustic wood that fully emulates the details, knots and grooves of Canadian natural wood. A touch of nature for design projects that includes four finishes and the new 23x120 format. The series is completed with steps as special pieces and the Duplo and GRIP+ anti-slip version for outdoor and contract projects.
Gatsby by Zyx, Art Deco inspiration for spaces with a difference
Colorker Group reserves a space at its Coverings stand for Zyx, its most chameleon-like and daring series. Its latest and already successful collection, Gatsby, is revolutionizing architecture, through small format porcelain and white body pieces with a wonderful cinematic edge. A proposal inspired by the film by Baz Luhrmann and the perfect Art Deco style for projects that seek to be unique.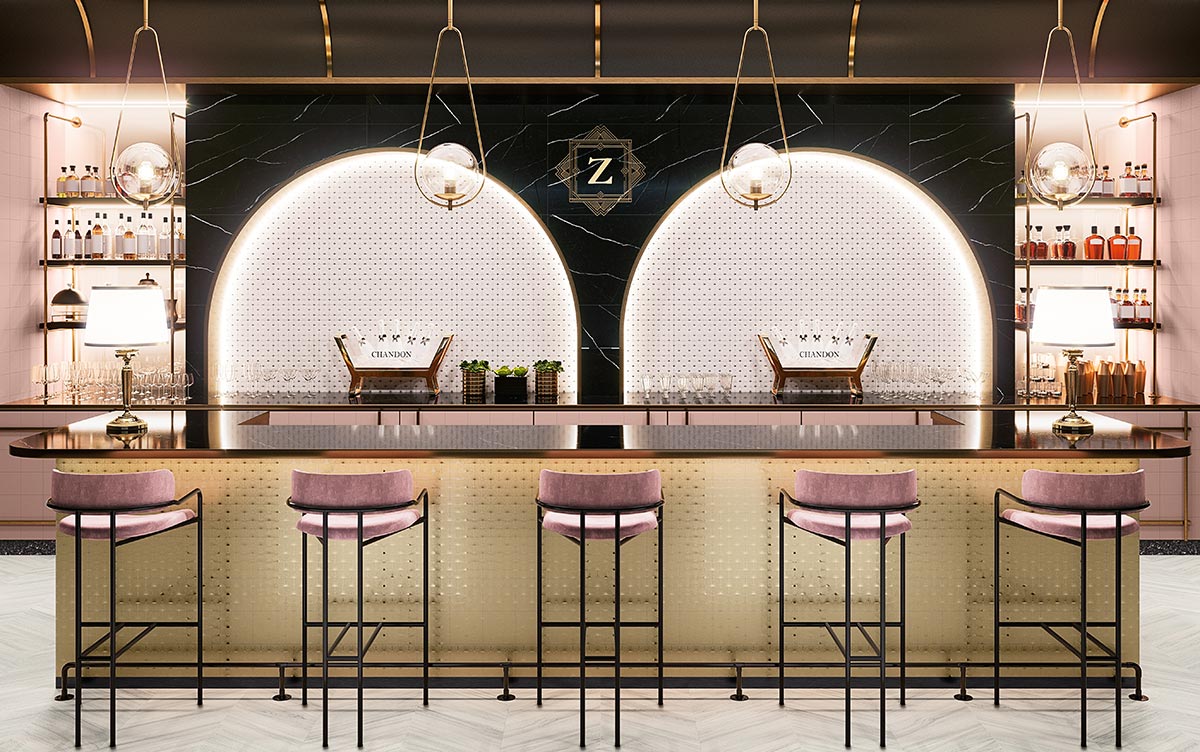 Gatsby Betty Rose, Glam White Swing, Glam Gold 14,8x14,8 cm / Colorker Mistery Black 60x120 cm, Colorker Woodsense Way Natural 75x150 cm
➻ Visit the Colorker Group stand at Coverings from July 7 to 9 - Spain Booth, ICEX stand, nº4436